The design of the HTC Sensation in that it comes in at 11.3mm thick but still feeling comfortable in the hand. The screen is also a different animal to most of the 4.3-inch offerings out there – with the qHD (540×960) resolution display, the Sensation is a thinner offering while still allowing movies to be played in widescreen. The phone itself is encased in toughened plastic and aluminum through the stripe in the centre the whole back of the phones pulls away from the main device, with the antenna and suchlike pumped into the chassis rather than on the phone itself.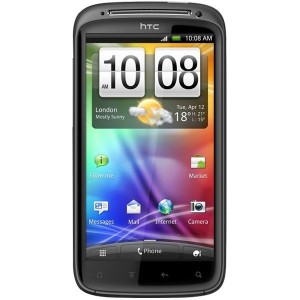 Getting the back of the phone off through the little catch at the bottom is much harder than it looks; apart almost holding it in place at the same time wiggling and shaking is needed to get to the battery and microSD card slot.
The power/lock button is placed on the top right hand side of the phone, and sits probably a little too close to the chassis to be easily pressed -although it's more of a minor annoyance than a deal breaker.