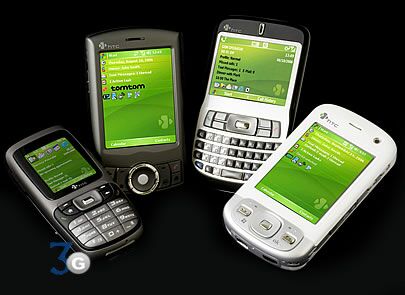 Whoa! On the one hand HTC is quite eventful with the new Excalibur, it has rolled out four new PDAs at the very same time including HTC S620, HTC P3300, HTC P3600 and HTC S310 respectively with each targeted at different consumer market.
The S620: Slimmest of the four equipped with the e-mail facility, GPRS/EDGE, WiFi and Bluetooth support. Aimed at e-mailers.
The P3300: HTC's very first navigation PDA to ensure that you move in the right direction. Comes integrated with TomTom navigation software.
The P3600: Multimedia PDA with 3G connectivity and HSDPA ready that delivers the swift connectivity.
The S310: Basic smartphone for low-end users who doesn't need the sharp features and stunning performance.
HTC is going to make these four PDAs available to the European customers in the end of September or beginning of October.
Via: MobileMag