Planning to buy a phablet? Impressed by the look and technical specifications of the well-admired Samsung Galaxy Note 3 but want to try something different? You can consider the recently launched HTC One Max. Here is a brief comparison between the two:
Size and Weight
First of all, let us have a look at the size and weight of these two gadgets. The HTC One Max is (164.5 mm. x 82.5 mm. x 10.29 mm.) in size, while the Samsung Galaxy Note 3 measures (151.2 mm. x 79.2 mm. x 8.3 mm.). Similarly, the weight of the HTC device is 217 gm. and that of the Samsung product is only 168 gm. It means, the HTC One Max is not only bigger but also heavier than the Samsung Galaxy Note 3.
Display
The 5.9" LCD in the HTC One offers a larger display than the 5.7" LCD of the Note 3. It is also known to have amazing vibrancy, wonderful color schemes, perfect viewing angles, etc. On the other hand, the Super AMOLED screen on the Note 3 turns the display of the device into a brilliant one. Though both smartphones offer a 1920 x 1080 resolution, you will really get impressed by the sharper (386 ppi) display of the Samsung product.
Design
Just like its predecessor, the HTC One Max also comes in an aluminum casing with almost similar front design and signature front-facing BoomSound speakers. However, you can open the backside of the device in order to insert the SIM card as well as the microSD card. Conversely, the lightweight device by Samsung comes in a plastic casing and a range of colors. The backside of the device is made of faux leather.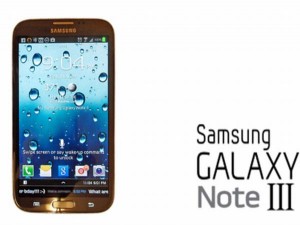 Processor
When it comes to processor, the Samsung Galaxy Note 3 easily wins over the HTC One Max. It runs on the 2.3GHz Qualcomm Snapdragon 800 processor, while the HTC One still uses the 1.7GHz Qualcomm Snapdragon 600 quad-core CPU. What's more, the Note 3 is equipped with a 3GB RAM which is 1 GB more than that of the HTC One.
Camera
Unlike the 13 MP rear camera of the Galaxy Note 3, the 4 MP UltraPixel camera in the HTC One is deficient in optical image stabilization. If there is enough light, you can get good snaps through both of them. Besides, both of these cameras are capable of 1080p Full HD video recording, while the Note 3 has an additional feature of UHD recording.
Battery
The HTC One Max has a 3300mAh battery, which gives a standby time of around 585 hours along with a talk time of 25 hours. In contrast, the Samsung Galaxy Note 3 holds a 3200mAh battery that offers a 420 hours standby time along with a 21 hours talk time.