For quite a long time Blackberry has been losing business to the Android and iOS makers. Smart phones have changed the way people use their cell phones and the things they expect from one. Blackberry has not been able to woo the global markets with the Z10 model. The Z30 seems to be a desperate attempt at survival. Blackberry Z30 has a commendable built and outer appearance. It has got the newest Blackberry OS 10.2 and promises to deliver a great performance. The other Blackberry 10 phones will be updated to the new OS 10.2 but if you get Z30 you will get to enjoy some special privileges. In this article the different aspects of this new smart phone will be evaluated.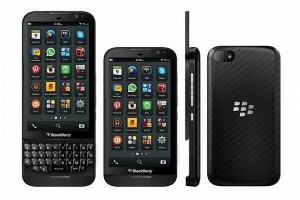 Design and display:
The 0.37 inch Z30 has got quite a nice and sleek body. The design is conservative and not too edgy. The glass weave back panel looks gorgeous and provides good grip under all circumstances. The silver strip at the lower end of the 5 inch screen looks disappointing and unnecessary. An edge to edge screen would have looked much better. The good thing about the conventional, rounded corners design is that it is comfortable to use and hold. The larger screen helps you to type and work faster. The super AMOLED screen gives 295ppi and makes viewing pictures and documents enjoyable.
Storage and Hardware:
The 5.53 inches tall Z30 is not a lightweight phone but it will fit most pockets very easily. This phone has got a 1.7 GHz dual core Snapdragon processor. As newer games are being launched specially for the Blackberry 10 OS platform you will be able to enjoy the additional core GPU processor. It has got a RAM of 2 GB and 16 GB space for storing applications. With the use of Micro SD cards you can expand the storage up to 64 GB.
The camera and OS:
The Blackberry Z30 disappoints with its 8MP rear camera which provides autofocus ability. The front camera is a 2MP fixed focus HD one. The picture quality is good and low light photography is good but most users will not like to buy a pricey phone with 8MP camera when 16MP and 13 MP ones are available at much lower prices. The OS helps you to response to text messages or BBM messages from any app that you are using. It offers an amazing battery life of 2880mAH to the users.