Project
There has been lot of talks on about having a PlayStation Phone. Until now, we had to rely on phones that provided different levels of gaming and fun. However, contrary to it, PlayStation fans have been wanting to use their gadgets as telephone sets too ever since the 3G version of the Sony PlayStation Vita has arrived. The Vita allows you to make use of the cellular connection in order to browse and indulge in multi-player gaming. The release of the Skype app by Sony seems to make the dream of a PlayStation phone come true. This can be done, of course, but how good is it is something that has to be experienced and seen for oneself.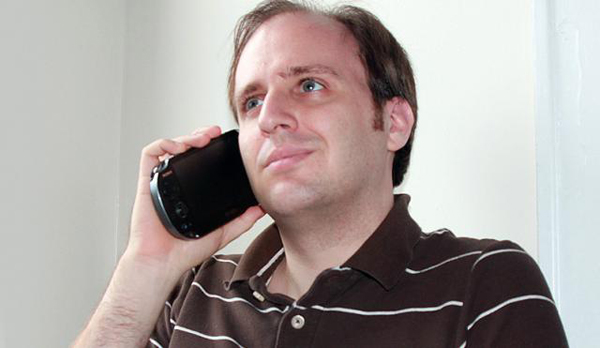 Difficulty Level
The project of converting your PlayStation into a Skype phone is pretty easy. It involves recurring cost ranging from $50 to $100 a month.
Time required
The project needs only about 10-15 minutes once you have all the necessary data plans and downloads.
Instructions
The first and foremost step is to purchase the 3G version of the hardware from Vita. The Wi-Fi only version retails for $250 and the 3G version costs about $300.
Buy a data plan on that model according to your needs. Making a Skype call to a normal phone consumes about 1MB per minute. This means that the 3GB data plan which costs about $30 will last you 50 hours of talk time.
Download the Skype app for Vita. This has been release by Sony and is easy to download and start using.
The next step is to buy a Skype calling plan which is in accordance to your needs. For instance, the subscription to make unlimited calls to US and Canada costs about $2.99. Choose a plan according to the countries that you wish to contact.
Now you have the ability to make calls. In order to be able to receive calls, you should purchase an 'online number' from Skype. This number will be your representation in the wide telephony world. The number can be purchased for $30 a year or $2.50 per month.
Equipped with the ability to make and receive calls is not of much use unless you have your contacts with you. Skype does not have options for moving contacts. So, buy a third-party plug-in called Synqit for a one-time $9.50 cost and shift all the contacts off the Google account linked to your Android phone for example into your Skype account.
Keep your Skype app open always so that it alerts you about calls even when the system is in 'sleep'.
Frequently Asked Questions
Q1. Will be able to transfer an existing cell number to the new Skype phone?
Ans: You will not be able to transfer an existing cell phone number to the Skype 'mobile number service', the way you do when you change your sell phone providers. If you wish to work around that, you will have to avail of a call forwarding plan from your old carrier till your new number is recognized and accepted by the majority.
Q2. What data plan is the best to purchase for different scenarios?
Ans: In case you are using your Vita mainly through a Wi-Fi signal, then you can purchase only 250MB data per month at a very reasonable $15. Heavy talkers would require the $50, 5GB monthly plan. Most users however will benefit from the $30, 3GB monthly plan.
Quick Tips
In case you wish to enable international calling via Skype, you can upgrade and opt for the $13.99 monthly calling plan which allows unlimited calling to 40 countries worldwide.
While using Synqit to transfer contacts, ensure that you do not have more than 150 contacts associated with your Skype account. A RAM failure message pops up on the Vita app. Temporarily, remove the less useful contacts and add them separately, later on.
Speak a bit loud and in places where there is not much ambient noise. This is because the Vita's in-built microphone is not that good and your listeners will find it difficult to hear you otherwise.
Things to watch out for
Calls made from Skype to other Skype users consumes three times as much data compared to calls made to other mobile numbers. Video calls, by the same calculation, use thirty times more data. So, you will have to plan both, your data plan as well as your phone usage.
Vita's Skype app does not support texting and messaging. Maybe this was done because Skype charges for messages is an exorbitant 11.2 cents per message when sent to normal phones. VitaPhone users would surely suffer.
Keeping Skype in the stand-by mode is very draining on the battery. It may drain the battery of your Vita in under 7 hours!