Mozilla has uncovered beta version of the revamped Firefox for Android after the development process of several months. Though resembling stable version of Firefox for Android, the new beta version offers some features like a reworked interface. The notable thing with the beta version is that it supports Adobe Flash. Well, you can soon enjoy Flash content on Android devices with your Firefox browser, which is not even possible on Chrome beta for Android and the firmware's default browser as well.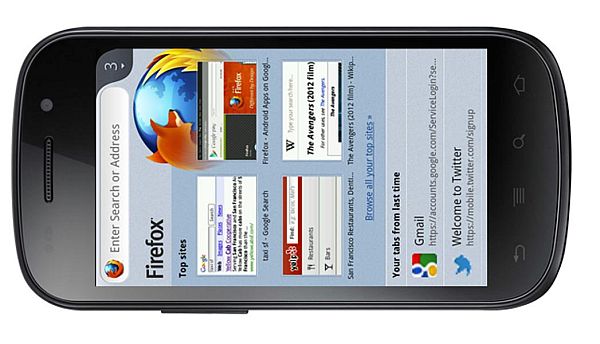 Apart from Flash integration, the new version of Firefox for Android is to come with some other improvements also. The new browser will let you surf web faster than the current stable version of the software. Plus, beta version of the new Firefox app comes with a rich landing screen, which is the place you will find yourself when the browser is launched. Moreover, text zooming is enhanced up for a smoother experience and Google searches occur in safe HTTPS.
For developers, the beta version has the Pointer Lock API and a fresh API to let them stop the screen from sleeping. In short, the new version of Firefox for Android will offer a completely fresh experience for users. Faster and secure browsing will be surely be major attraction points of the upcoming Firefox version, which runs on deices with Android 2.2 and higher.
However, there are a few shortcomings too with the new beta Firefox for Android. The noticeable glitches include a problem with sync option for users, who have multiple Firefox channels installed on a single device. There are also some Flash implementation issues with the beta version, which supports only English right now.
Via: CNet