Today everything seems to be coming into your smartphone. Annex Products, the company which earlier made iPhone case with a beer opener, has now come up with Playa Case. Pronounced as 'Player', 'Playa' has a secret compartment where you can hide your condoms. This hard shell case works with iPhone 4 and iPhone 4S.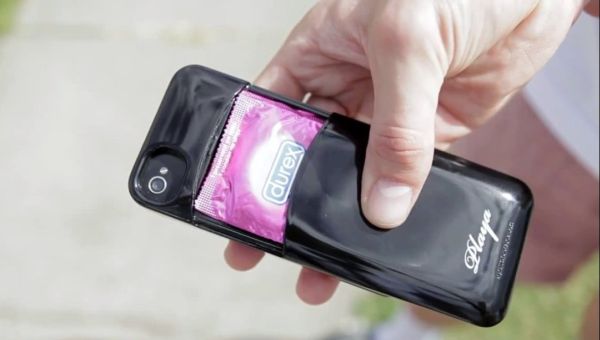 The compartment is big enough to store or hide any type of condoms. Now the logical question is why someone would want to hide his rubber in an iPhone case, when one can simply keep it in his wallet? Well keeping condoms in your wallet can lead you to some very embarrassing situations, since you open your wallet several times in a day in front of so many people.
We can't really suggest anyone to go and buy an iPhone case because one can keep his condoms in it. This is all a matter of preference and lifestyle. If you agree with the commercial above, then you can consider buying it. This case comes in three colors, Black, White and Pink and will be launched this summer.
Via: Huffingtonpost