Rumors are in the air that Google is working on their glasses based cellphone/tablet concept aimed to eliminate phones. This concept will have features like social search and camera. The credit of designing this slim pair of glasses goes to Federico Ciccarese. The glasses are worn just like the regular glasses. This concept phone is named as Google Vision.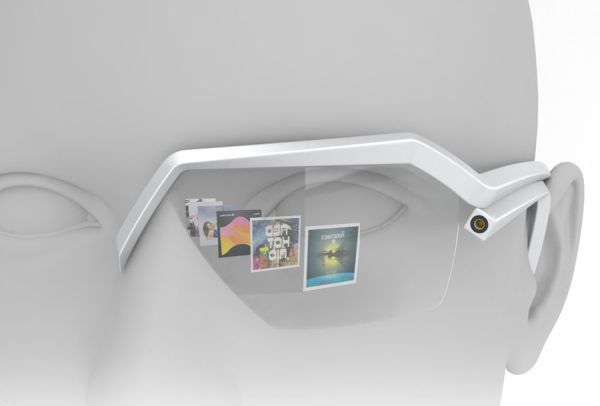 Federico Ciccarese submitted the design for Business Insider. The concept has only on glass and it might make you look like a movie character. The back of the lens leads to three Android buttons, pretty much like on other Android phones. The gadget is made by interconnected tube like structures. The lens can be used to click photographs with a similar interface like Android. This concept phone would expect voice commands and would also have GPS tracking.
You get access to other Google services like Google+ and Google maps. Everything would be displayed right in front of your eye, on the lens. While you would enjoy your favorite music, the lens would display album cover. We can expect Google to come up with something like this in future.
Via: Concept-Phones