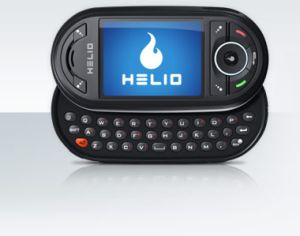 Are you always curious about what's on the TV? If that's the case, then you might want to read more about this cool little electronic TV guide. The TV Guide service as well as the mobile phone network Helio joined hands in order to come up with the service that allows subscribers to view text-based program alerts.
This particular program alert service lets you remind yourself as well as your friends the favorite TV shows. Along with that the service lets the users take a quick look at all the program listings. A recent agreement signed between the Helio and TV Guide mobile brings the service to the Helio subscribers. The subscribers of the Helio can avail the service for only $2.99 per month.

The TV guide mobile is very unique and looks a lot like a mobile computer. It even has a QWERTY keyboard at your service. The features of the TV guide mobile are as follows: personalized enhanced listings, TV like interface, as well as an excellent search facility where you can search using the parameters like keyword, title, time and channel.
I think this is an awesome service for folks who have nothing else to do other than watch TV.
Image: Helio