The Google Nexus 5 is definitely one of the best smart phones that are now available in the market.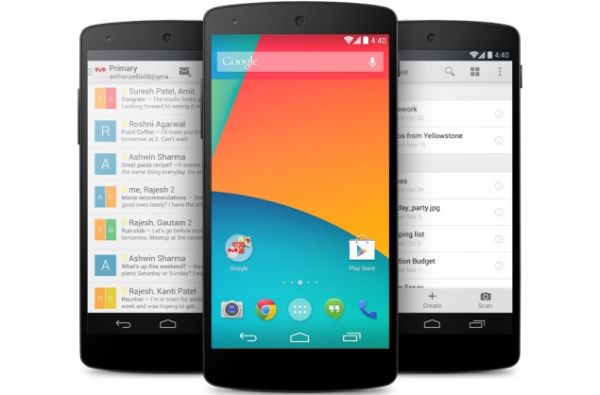 It has a blazing fast performance, with a pure Android smart phone of great quality, and it can be called as the next generation of CPU as well as GPU. It has a beautiful HD screen display, with a great software.
And it is even better then the Kit Kat version of phones. The phone has a very good camera which can take pictures of great resolutions, and the battery backup is definitely worth mentioning. The call quality is impressive, it supports 4 G network. Though the phone is really of good quality, the hardware quality of the phone could do with a little bit of improvement. Apart from that, the phone is definitely one of the bests in the market.