Quite recently, car makers have started to roll out apps to allow users to access the features and controls of their cars remotely. After Hyundai's BlueLink app, General Motors has now unveiled the OnStar app for RIM's BlackBerry handsets. It will let owners of the OnStar app-enabled GM brands like Chevrolet, Buick, GMC and Cadillac in the U.S. access several features like activating lights and horns, starting vehicles remotely, locking and unlocking doors and much more.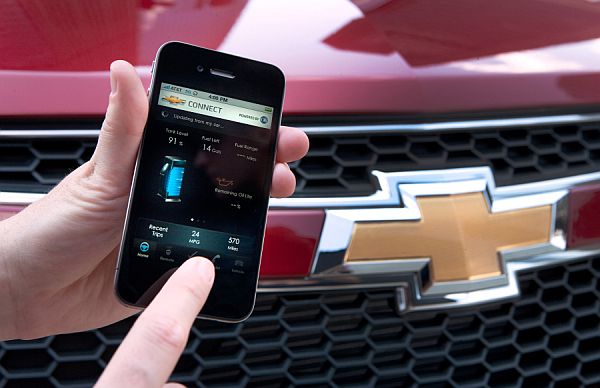 GM's OnStar is a state of the art mobile application for controlling its cars. The app will primarily allow you to spot the destination on your BlackBerry handsets with the help of OnStar's Turn-by-Turn or In-Dash navigation system. For this, you also need to be a subscriber of Directions & Connections. With the app, you can further lock and unlock your car's door from any distance, remotely start the vehicle and activate horn and lights.
If you own GM's Chevrolet Volt, the app will let you control charging and set charge mode settings. The app will also bring you updates on the Volt's battery status, state of charge, electric range, MPG and many more similar updates. In other cars, the OnStar app will help you view up to date fuel statistics, which includes the details regarding fuel range, amount of leftover gas and others. Moreover, you can check the current lifetime mileage, leftover oil life and current tire pressure information.
To use the app on your BlackBerry handset, you need to subscribe to OnStar paid services and a data connection. The app is available only for BlackBerry Bold 9900 and Bold 9930 as of now. Other versions of RIM's BlackBerry handsets will possibly get the app in the coming months.
Via: Gigaom