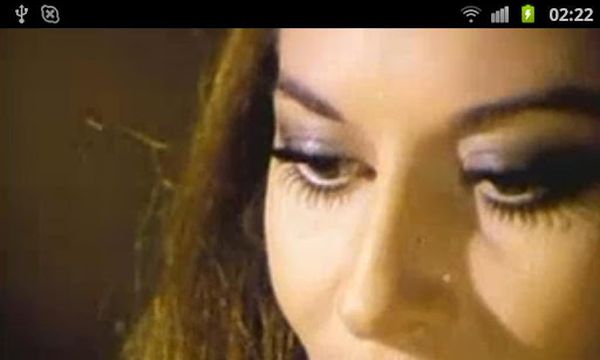 Television is a popular source to access information and entertainment. The advent of modern gadgets like smartphones and PC tablets have stepped ahead to offer the facilities of a television at the comfort of one's handsets. To be literal, one can enjoy the benefits of watching television by owning any of those devices. As the modern gadgets are highly portable, one can enjoy watching television at any place or on the move as far as there is connectivity. Access to television is available through add-on applications that might be available for free or for a small fee. Here is a list of popular Android applications for watching television through smartphones.
Watch TV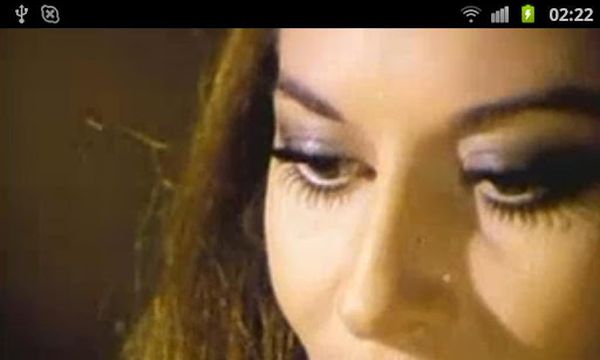 'Watch TV' application lets its users to view television through an Android powered handset. The application is available for free download and could be easily installed on any smartphone that has Android 2.1 or other upgraded versions. Watch TV 2.9 being the current version, this application can display over 100 channels through the handset's browser. To add up, the channels are rightly categorized into individual groups to gain easy access to one's favorite shows. This application requires a flash player for enjoying effortless entertainment.
Online TV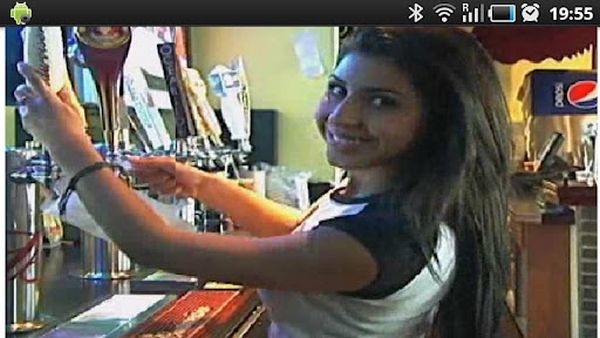 Online TV is also an application that allows Android users to watch TV at the comfort of their handset. This application opens a separate website in the phone's browser to display various channels. With its current version 1.0, Online TV could showcase 85 channels for the viewers. Any Android powered smartphone that has version 2.1 or upgraded version will support this application. As conventional, this application requires a Flash player to display video contents. Fortunately, Flash players are available for free in the Android market which can be downloaded for free of cost.
Netflix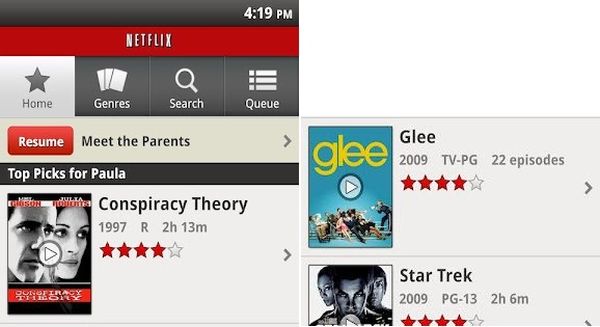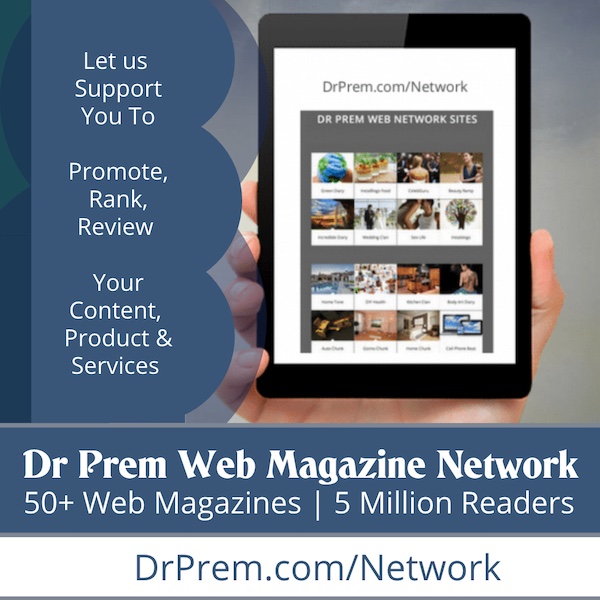 Netflix is a very responsive application that allows its users to watch TV shows instantly. Fortunately, it comes as a part of Netflix membership. Users can pause and resume watching their favorite TV shows as per their convenience. This application is available for free and it supports smartphones that runs on Android version 2.2 or higher. Netflix's current version 1.7.1 allow users to share information about the programs they watch through the renowned social networking website, Facebook. In addition, users can also know what their friends are watching. Netflix is one of the most advanced and responsive application with instant streaming facilities.
FOX News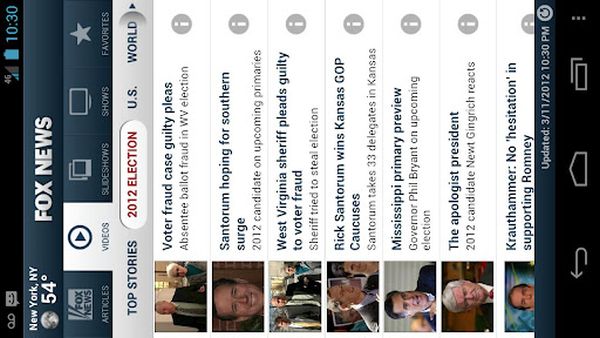 Fox News is a free application that informs the users about latest news and stories that happens around them. Literally, this application could be regarded as a smartphone's news channel. Users can listen to Fox news radio as well. To be precise, this application communicates information through audio, video, images and texts. The current version of this application is 1.0.6 and it supports smartphones that have Android 1.6 and higher versions. This application's instant updates has enthralled most of its users.
FUEL TV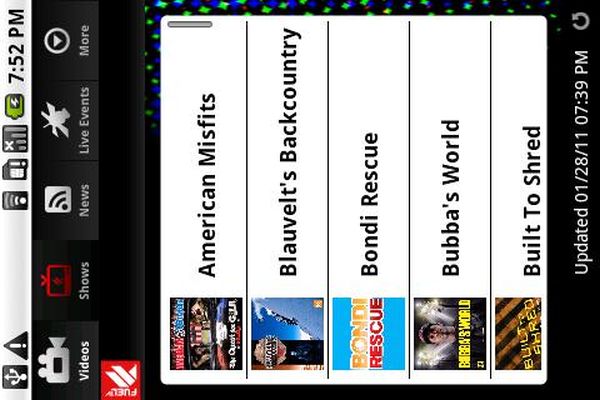 Fuel TV is also a free application that suits most of the freaky and sports admirers. The application showcases some of the thrilling sports like surfing, skateboarding, BMX, motocross, etc., to mention a few. Precisely, this application delivers 9 video channels. In addition, Fuel TV also displays other information like news, TV show details, ringtones, wallpapers, etc. Fuel TV 1.0.5 is the current version of this application and it supports Android platform 1.6 and higher versions.
UFC TV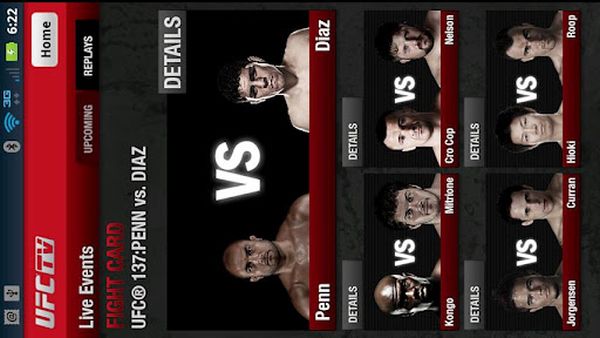 As the name describes, UFC TV displays live UFC events on Android powered smartphones. Its current version being 1.1111, this application supports Android 1.6 and higher versions. Surprisingly, most of the pay-per-events in UFC will offer four different viewing angles for the users. This application suits UFC enthusiasts and also lets them view their favorite fighters' profiles and updates. For users' convenience, they can view the past events from the Fight library as well. In addition, viewers can also watch press conferences, weigh-ins and TV schedules too.
Live TV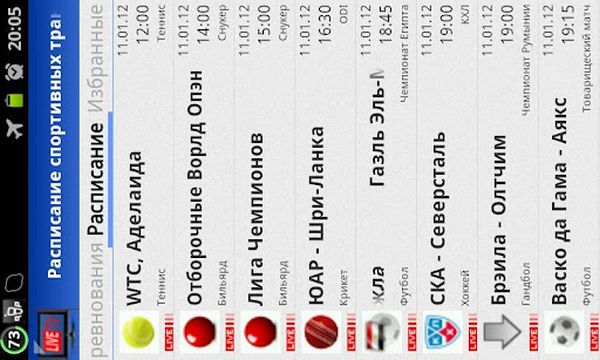 Live TV is also a sports based application that lets users to get updated about various games like football, hockey, basketball, tennis, volley ball, etc. Users can schedule the sports events in their handset's calendar as well. Live TV could be added as a widget to the home screen that allow users to gain easy access to sports information. The application delivers an amazing filtering facility for the users to stay updated with their favorite teams. In addition, it also provides links to live streams which is highly laudable. Being one of the most admired applications among the sports admirers, Live TV supports smartphones with Android 2.1 and higher versions.