It has been heard for a while that Samsung is working on a 12.2 inch tablet. Now Samsung Galaxy Note tablet featuring 12.2- inch display's purported image is leaked online. Moveplayer, which is a Korean website, claims that it is the image of Samsung Galaxy Note 12.2 inch which has not yet been announced. According to this site they claim that Samsung Galaxy 12.2 tablet will be sold under Samsung 9x series. As per the site this tablet was formerly dubbed as SM-P900.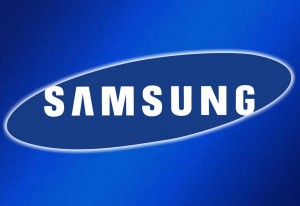 As it is a leaked image it is difficult to talk about the innards of the device but still from the image it is easy to note some of the features. You will get to know about the overall design language of the tablet. In the leak image you will get to see physical Home button is at the bottom, accompanied by Back and Settings button, similar to the Galaxy tablet range. Instead of round corners the tablet will have rectangular shape. Samsung brand is written on top of the front panel alongside the censors.
Korea Economic Daily earlier reported that Samsung was working on 12 inch tablet. This will be the biggest screen yet on Samsung tablet. The report claimed that the alleged 12-inch tablet PC was expected to use Samsung display's LCD panel while it was likely to sport a higher than full-HD resolution. This huge 12.2-inch Android tablet is going to get released according to the resource second half of this year. Samsung SM-P900 with 12.2 inch tablet offers a resolution of 2560×1600 pixels and be powered by an Exynos Octa 5 processor. The device was also expected to support the S-Pen, Samsung's stylus solution for its Note series tablets and phablets. But P in Samsung tablet number usually indicates the device does not have S-pen support. This can also mean that this new model is not a Galaxy Note but Galaxy Tab. Another technology site also published specifications of the alleged 12.2-inch variant of the Samsung tablet dubbed as SM-P900. The site suggested that the SM-P900 tablet will run Android 4.2.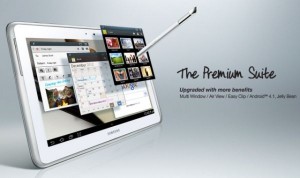 Samsung's this tablet will offer a tough competition with Apples iPad 4 as well as the upcoming tablet which iPad 5.Mostly the tablets are currently dominated by Apple. Now it is yet to believe whether Samsung is going to launch this tablet or all of it is just a rumor.