New technology and innovations are happening day by day which makes consumers life tough regarding the choice he needs to make. As there are so many new and hottest gadgets available, consumers are confused and to choose the right one is always a tedious process. Apple produce devices that are not only best selling but they are also the creator of niche products. Apple has recently launched two products which are MacBook Air and MacBook Pro. Thankfully both devices are different from each other because of their different specs. This would make life easy for consumers regarding the choice they need to make.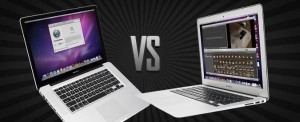 Which one to choose MacBook Air or MacBook Pro?
Let us take a look at the features and specification of both MacBook Air and MacBook Pro. Both of them have different features including size, cost, number of ports etc. MacBook Air has 11 inch display and lasts up to 9 hours. The 13 inch model is also available which last the battery for 12 hours .It just weigh 3 pounds and is lighter that MacBook Pro by ¾ inch. So related to size MacBook Air is better than MacBook Pro.
But if you look at the performance specification slightly bulky MacBook Pro comes powered by a 2.5GHz Intel Core i5 processor. Even though it is heavier than MacBook Air, it is not too heavy or too thick for portability. It is light enough to carry it around. With 8GB of RAM, the Pro carries 128GB of storage whereas MacBook Air has 4GB of RAM. The recent MacBook Air holds a slower clock speed than its predecessor. But with the latest hardware update, the new MacBook Air is speedy and has 40 percent better graphics performance.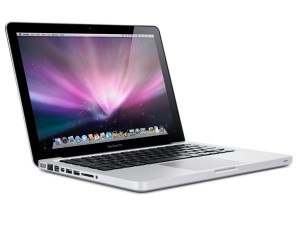 If you look at the display again MacBook Pro is better than MacBook Air. At 2560 x 1600 pixels, the Pro offers better clarity than Air that holds 1440 x 900 pixels resolution. Also over 250 applications in Pro take advantage of the Retina display.
The port selection even though it is almost similar for both the products, it is slightly better for MacBook Pro. It has HDMI and a second Thunderbolt port. So these are some of the difference between the two .One of the major difference again is the price, MacBook Air starts at $400.So consider all this difference and then decide which one to buy.