After its famous BlackBerry Bold P'9981 handset which was created in collaboration with the car maker Porsche, RIM is evidently working with Ferrari for a Ferrari BlackBerry Bold 9700. The new Ferrari-style version of RIM's BlackBerry Bold 9700 is spotted on the web. Analysts think that it is a fake design, maybe photoshopped by some crank. However, we can't fully refuse it saying as a bogus design since the Canadian handset maker used to design phones for car makers in the past.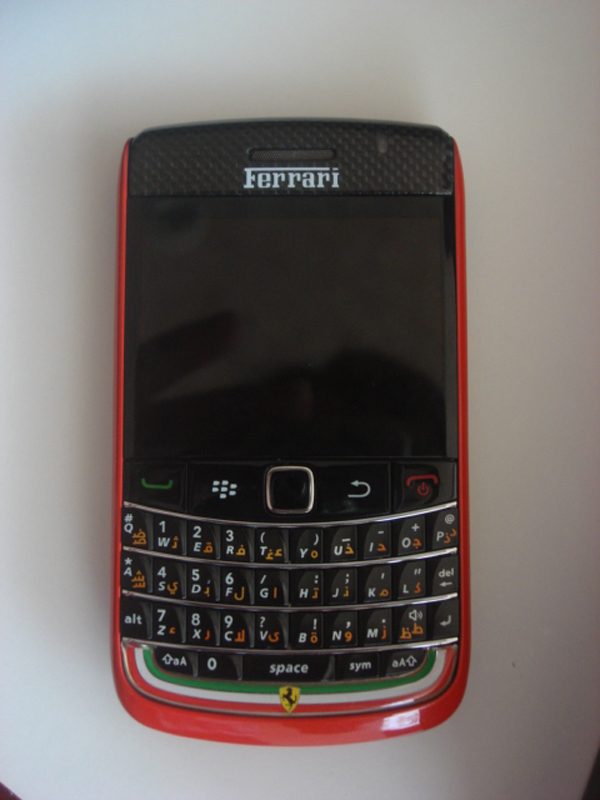 The Ferrari BlackBerry Bold 9700 looks quite a stunning product. The device features Ferrari's world famous logo of a Prancing Horse on a yellow background on both the front and rear panels. The entire phone has a touch of a Ferrari sports car in red and yellow colors and customized design. According to some sources, the device is an official RIM product in association with Ferrari. The mobile maker will soon start shipping the device, which is a limited edition, however.
The Bold 9700 Ferrari packs the same hardware specs of the device's original version. It features the same 2.44-inch TFT screen with a resolution of 480 x 640 pixels. It will run BlackBerry 5.0 firmware and is upgradable to the 6.0 version. The device is powered by a 624MHz mobile CPU plus 256MB of RAM and on the rear panel, the Bold 9700 mounts a 3.15-megapixel camera.
Several tech blogs have been talking about the new Ferrari BlackBerry Bold 9700. It is such a wonderful product and if RIM brings it into stores, the gadget will certainly grab the hearts of BlackBerry and Ferrari fans.
Via: Crackberry