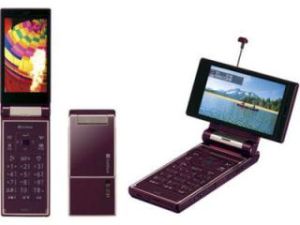 Target Customers: Photography enthusiasts & guys who love to watch TV on the move.
Sharp is dropping phones like rabbit popping out bunnies. The latest from the house to get the green signal from FCC is the WX-T923. The new Sharp WX-T923 is the same version of the Sharp 923SH. The phone sports 3G and features One Seg TV tuner with video recording and playback capabilities. The handset produces crisp clear images, thanks to the color rendering backlight and about 16.77 million colors.
Technical Specifications: A 3.3″ Widescreen VGA LCD display, 2-megapixel camera with face priority auto focus and blur prevention, One Seg TV Tuner, microSDHC memory card, Bar (QR) Code Reader, Bluetooth, and PC Site Browser.
No word on pricing and availability.
Via: MobileWhack