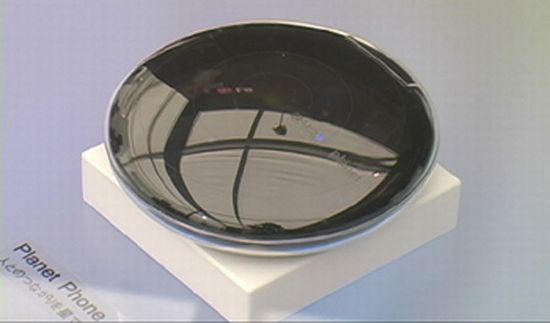 Giving designers an opportunity to present their ideas through their futuristic concepts, LG Japan hosted a Mobile Design Contest. The event ended up with some amazing results that left all of us spellbound. The winning entry of the contest, the "Planet Phone" [image above] puts the keypad to rest with replacing it with LED lights covering almost half of the top surface of the concept. The shimmering LEDs on the face of circular clamshell work like contacts saved in mobile phones, which represent your friends. Those, whom you call often, remain close to the center, while the less contacted fellows drift towards the edge and soon, go off the screen.
Another winner is the "Temperature" concept phone. As the name suggests, the concept has some relevance with heat factor. The phone hides itself in a shield of small detachable tiles which are 'again' a nice replacement to letters on the keypad, displaying your friends' names. The color of tiles indicates the temperature of a caller's location.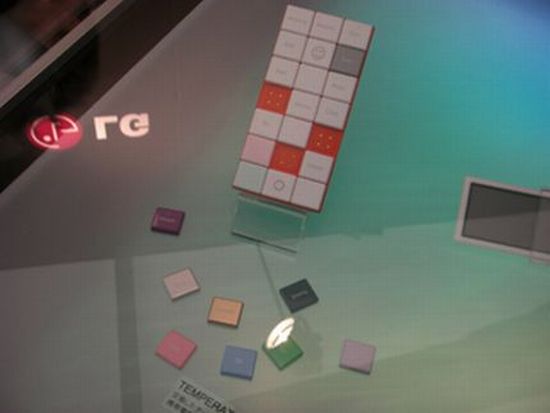 Another winning entry, the "Ring", has a big hole at the bottom of the phone with numbers around it, making dialing a number, an old-school play. Besides, the hole assists the camera by acting as a viewfinder for it.
One of the most interesting entries of the event is "fbt" that comes with a Braille keypad. Back of the phone can be used like keypad as well as display, assisting blind people in sending and receiving text messages.
Via: Concept-phones