Facebook is apparently giving a new life for its smartphone plans. Last year, we heard a rumor that the social media site is to build a smartphone in association with HTC. The phone codenamed Buffy has been still under way. New York Times' Nick Bilton has now emerged up with a new rumor that Facebook has hired a line of ex-Apple software and hardware engineers to revive the Buffy project and to explore possibilities for some other smartphones by next year.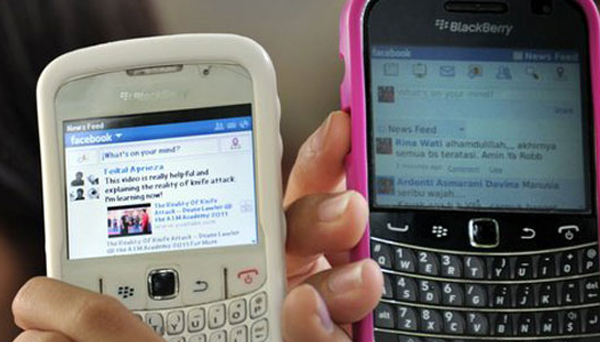 The new report on a Facebook handset emerges on the heels of Google's completion of Motorola Mobility acquisition for $12.5 billion. Well, the deal is capable to give a grip for the Mountain View search giant in hardware industry. In competition, Facebook has made contracts with almost half a dozen of engineers and designers, who earlier worked with Apple, Bilton said. In fact, Bilton has prepared his report referring to some of these engineers, who shied away from exposing their identity, though.
As per the report, the software and hardware engineers were associated with the production of Apple's coveted iPhone and iPad. Well, they have enough expertise to conceive, plan and build exclusive phones for Facebook as well. One of them has told Bilton that he recently met Facebook founder Marc Zuckerberg, who curiously asked him of the functioning of smartphones. Zuckerberg even wanted to know the very details of a handset including its chips, processors and others.
Even though, Facebook has declined to comment on the speculations. Asked for response, Bilton was referred by the Palo Alto firm to the same response the company made when All Things D last year covered the Buffy rumor. That is, Facebook would like to work across the entire mobile industry that includes hardware makers, OS developers, operators sand others. Meanwhile, to CNET, Facebook told that it didn't want to comment in speculations and rumors.
Do we really want a Facebook phone? Well, it should be great if there is an exclusive handset from Facebook with special features for accessing the site, updating status and sharing the web content. We have already found HTC ChaCha or HTC Status, which is a Facebook-centric handset form the Taiwan tech maker. The device has received warm response from market thanks to its Facebook compatible features. Hence, it might be nice if Facebook could launch an own handset dedicated for using Facebook. The device should feature better compatibility with Facebook in both hardware and software aspects. HTC ChaCha is there with a physical Facebook button for easy access to the site.
As well, there is an extensive market for a Facebook friendly phone, anyway. Being the world's No 1 social media site, it has more than 800 million members as of now. Hence, if Facebook launches a handset, it might be a big threat for all other platforms including Android, iOS and Windows Phone. At least, the fanatic Facebook users will embrace the idea of using the site on a Facebook phone.
Via: CNET