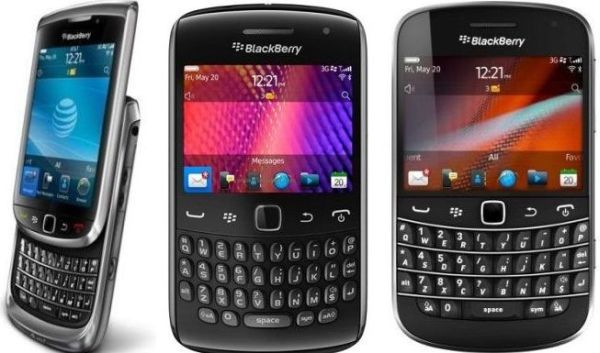 The challenge
The long-established smartphone maker Research In Motion (RIM) has recently unveiled a set of new versions of its popular BlackBerry phones. The Canadian firm has been in intense efforts not to be left behind in the smartphone market, currently dominated by Apple iPhone and Google Android phones. RIM has three splendid fresh phones for the fall 2011, which is already jam-packed with lots of incredible phones from Apple, Google Android and Microsoft Windows. BlackBerry Torch 9800, BlackBerry Curve 9360 and BlackBerry Bold 9900 are the new smartphones from RIM. Here is a comparison of the three BlackBerry phones based on some common parameters.
Comparison Attributes
1) Screen Size
BlackBerry Torch 9800 is with a 3.2-inch high resolution 480 x 360 pixel color display at 188 ppi. It is a transmissive TFT LCD touchscreen with light sensing, and proximity detection feature. BlackBerry Curve 9360 highlights a 2.44-inch LCD display with a resolution of 480 x 360 pixels at 246 ppi. BlackBerry Bold 9900 mounts a 2.8-inch TFT capacitive touchscreen with a resolution of 640 x 480 pixels at 285 ppi.
Winner: To find a winner among the three phones is a difficult job here. In case of screen size, Torch 9800 is the winner, but it falls short in ppi and resolution. As far as pixel resolution and ppi are counted, Bold 9900 is the winner. Whatever, the 640 x 480 TFT touchscreen mounted Bold 9900 is judged as the final winner of this category.
2) Software
The latest version of RIM's famous BlackBerry OS 7 runs on Curve 9360 and Bold 9900. Meanwhile, Torch 9800 is on BlackBerry OS 6. The new version of BlackBerry operating system is with many enhancements and capabilities. RIM has designed it to compete with Apple iOS 5, Google Android 4.0 Ice Cream Sandwich and Windows Phone 7.5 Mango.
Winner: Curve 9360 and Bold 9900 are winners over Torch 9800 thanks to BlackBerry OS 7.
3) Price
BlackBerry Bold 9900, the most advanced of others, is approximately pried at $720. Curve 9360 is up with a price tag about $445 and the Torch 9800 is priced about $600.
Winner: BlackBerry Curve 9360. The device is priced lower, but it is not as advanced as its counterparts – Torch 9800 and Bold 9900.
4. Camera
BlackBerry Torch 9800 sports a 5-megapixel camera at a resolution of 2592 х 1944 pixels. Autofocus, LED flash and geo-tagging are there on the smartphone. Curve 9360 mounts a 5-megapixel camera at 2592 х 1944 pixels, and it has LED flash. BlackBerry Bold 9900 also offers a 5-megapixel camera at the same 2592 x 1944 pixel resolution. The camera has a 720p video capture, LED flash, geo-tagging and face detection features.
Winner: BlackBerry Bold 9900 narrowly beats its counterparts with the 720p video capturing capable rear camera.
5. Target Audience
RIM has been known as a traditional QWERTY keypad featured smartphone maker. But most of its recent smartphones are coming up with QWERTY keypads and multitouch screens so as to draw the attention of enterprise users. It is clear that all three BlackBerry phones we compare here are meant for both enterprise and consumer users. However, unlike the large displays of iPhone and most of Android phones, the above BlackBerry phones are with small displays. The main focus of the devices is, of course, on their keypads, which you can't see on iPhones and majority of Android phones out in the market.
Winner: BlackBerry Bold 9900. It looks like the best pick for both business and consumer users compared to Curve 9360 and Torch 9800.
The verdict:
RIM lost control of its smartphone market influence with the popularity of Apple iPhone that was first unveiled in 2007. Later with the arrival of several Google Android smartphones, the decline of BlackBerry plunged further more. For a sometime around, technology analysts had been counting RIM as the manufacturer of some enterprise smartphones. The company is now in efforts to get out of that kind of stereotyping with some innovative products and an enhanced BlackBerry OS 7. It is part of such an effort RIM has unveiled these sophisticated BlackBerry smartphones over the months.