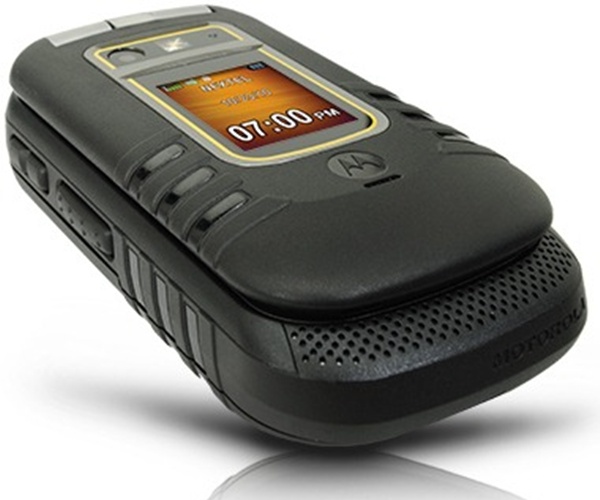 Mobile phones are considered to be one of the delicate gadgets used in our daily lives. We try to save it from even a scratch thus there is no question arises about the ruggedness. But there are some big daddies of the mobile phones available in the market which can surpass the extreme conditions like heavy dust, shock, vibrations, rain, heat, humidity, high & low temperature and much more. The major factor for the phones to stand against above conditions is their durability to sustain. Below is a list of 5 of the best rugged cellphones which anyone having a ruthless behavior or love for these durable gadgets can buy.
1. Casio's G'zOne Type-S military-grade phone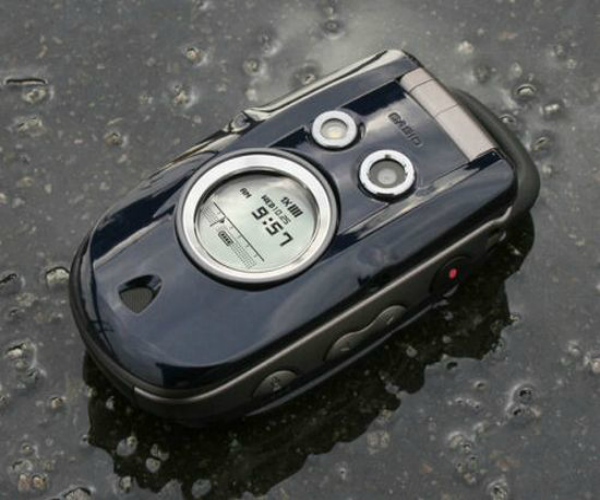 If any of the superheroes ever existed and they needed to call their allies then this phone would've been their best option for that purpose. It is an upgrade from the Type-V which Casio debuted around five years back in 2006. The cellphone is made tough enough to pass military standards 810F in accordance with an array of environmental tests. It provides a stand-by time of 170 hours. It also lacks a high megapixel camera and EV-DO like its predecessor but it is having Bluetooth support which is missing in Type-V. Its cost is around $150 after a $50 rebate and also a 2-year service agreement, thus quite affordable.
2. Brute i686 Sprint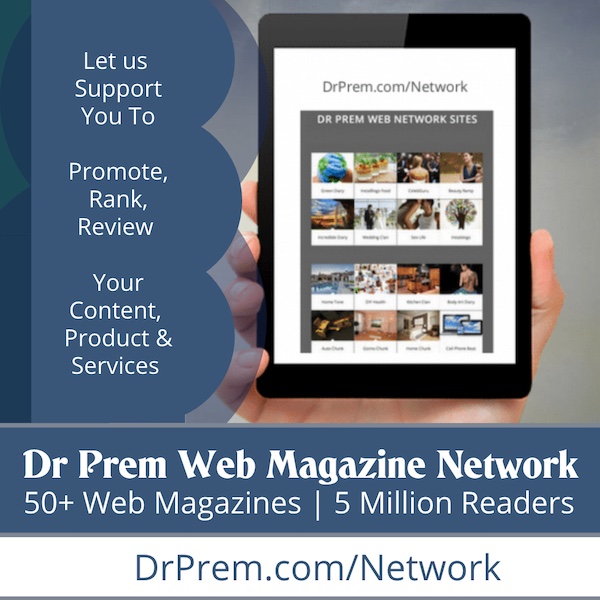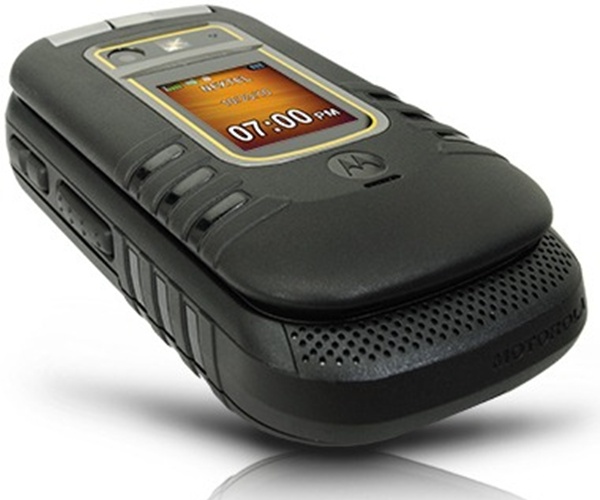 The phone's design is very rugged and durable. Call quality of the phone is really good and it is equipped with push to talk, GPS and also a 2MP camera. The minuses of the phone includes the not so good photo quality and the lack of a 3.5mm jack for headsets. Even the whole physical appearance is similar to that of its predecessor Brute i680. The different is just that it is more rugged than i680 and can withhold under water for about half an hour. An external display with 65k colors is also provided in front of the phone. The price range of this phone is $49 – $120.
3. Samsung Convoy U640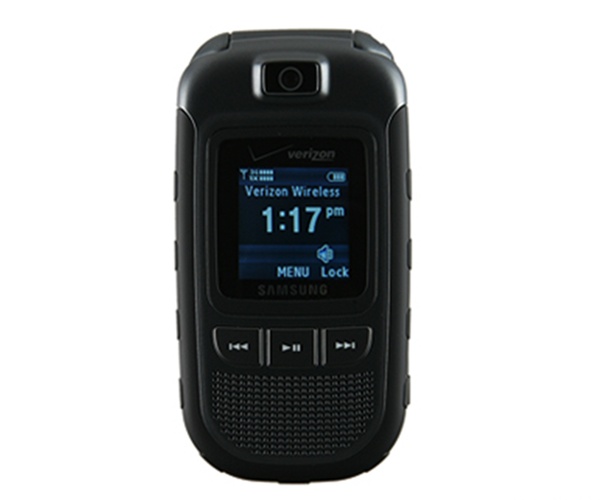 At first look, it seems to be a small walkie talkie but its call and photo features make it an excellent durable cellphone in the list. It is a performance rich phone due to its easy to use features. It also has push to talk and many features which are not seen in most of the rugged phones here like 3G, GPS, a 2MP camera and also a music player. After a $50 mail-in rebate, you can get it at $99. This phone also has an external postage stamp display screen with 65k colors and 128×128 pixels.
4. Samsung M110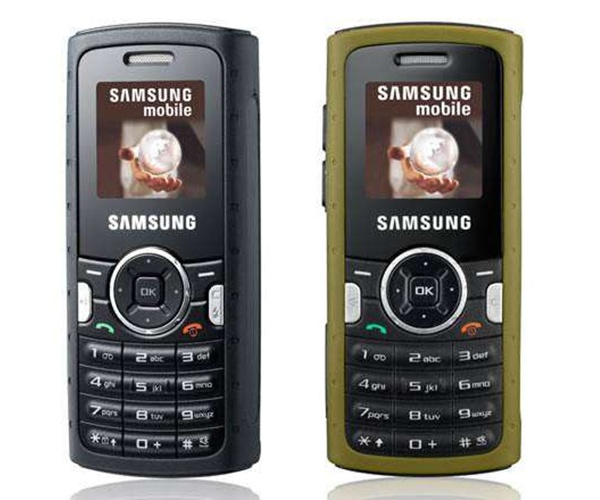 Samsung, the purveyors of smart and stylish mobile phones in the cellphone market also have made one tough piece called Samsung M110 which is also referred to as the Samsung Solid. It is the first handset from Samsung to be classed under, what the company calls 'ultra durable cellphone'. It has a degree of protection against water and dust as it has been rated 'IP54′ by the military. A rubber casing is employed for the Samsung M110, which offers minimal opportunities for dust and water to get inside the phone. The buttons on the left side of the phone consist of only volume controls, which are rubbery and have negligible gap between their edges and the surrounding casing.
The features of the phone are very basic. A unique feature is still there which is worth to mention, that is SOS dialling. Pressing the volume down button three times continuously dials an automatic number and the next call is also put on auto-answering. It is priced £59.99 (i.e. $120 approx.) on O2 'Pay As You Go' deals.
5. Samsung B2700
In between the people who crave for maximum features inside a single cellphone and those who need good outer appearance of the phone, there exists a small group which needs rugged and sturdy cellphones. Within this definition, the Samsung B2700 is a good buy for adventure freaks and for those who have a compelling tendency of putting their handsets to the extreme impact tests. This phone features a durable 'anti-shock case' which offers resistance against dust and moisture. Its ruggedness and some great adventure-friendly features, make it a natural choice. Its features include GSM 2G connectivity, 3G (on 2100MHz UMTS), compass, pedometer, internal altimeter, Bluetooth, 2MP camera and MP3 player. It is available at stores across the UK, Germany and Netherlands and costs around $120.
6. SONIM XP1 and SONIM XP3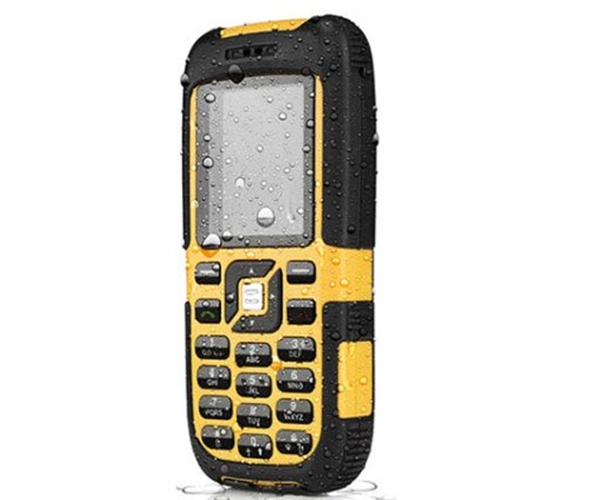 These are the two big daddies of the above cellphones in ruggedness and durability. Certified to withstand wind, shock, water, dirt, dust and extreme highs and lows in temperature, the Sonim XP-series is the only certified one which is designed specifically for the people who work and play in highly demanding conditions. Even the Sonim XP3 phone has got the Military Spec rating of 810F against salt, humidity, fog, transport and thermal shock. It can sustain under water till one meter depth for 30 minutes, unharmed. Their batteries account for a 5.5 hour talk-time and a 9 day stand-by time. Both of the Sonim's phones are priced around a range of 200 to 300 Euros.