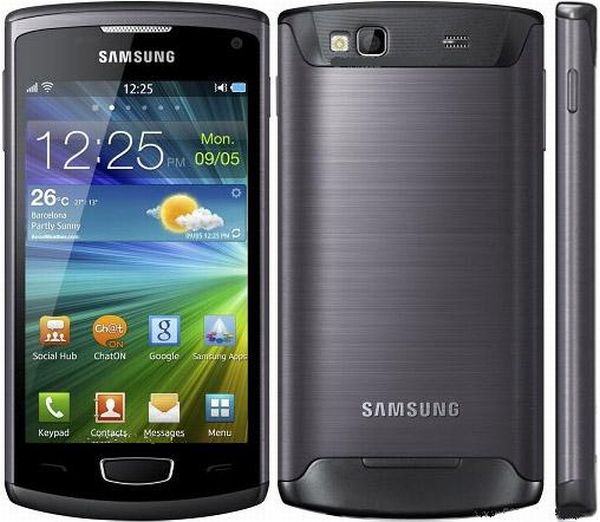 What is it?
Samsung has revealed its new cellphone christened Samsung S8600 Wave 3 in the changing and fast growing cellphone market, where it created a separate place for itself. It features a new version Bada Operating System v2.0 supporting 1.4 GHz processor which is good enough to give competition to the Android powered phones. The cellphone is elegantly designed and compact with features to give it a sleek look. The Samsung S8600 Wave 3 features a Gorilla Glass Super AMOLED 4inch screen with the resolution of 480 x 800 pixels and 16M colors that produces the quality in images and videos.
For whom
The Samsung S8600 Wave 3 featuring a 4inch screen with 480 x 800 pixels resolution provides good image quality. So, the people who want to have a cellphone with good multimedia functions, standard internet functioning, good image quality, crispy and clear fonts and icons and a sleek and elegant design, they must opt for the Wave 3. It is best suited for people who are not too frequent user of social networking sites rather are in habit of storing information and apps on their phone, as it offers large memory storage space and also offers the facility to extent is up to 32GB.
Price and availability
There are no words on price of the Samsung S8600 Wave 3, but as per market research and looking on the previous version Wave2, its price is expected to be around $480. This smartphone will launch by the end of the year, so all the smart people who are eagerly waiting to work with it will have to wait more.
Why the hype?
The Samsung S8600 Wave 3 features the latest Bada version that offers a powerful OS and make it stand up to the level of Androids. This 4inch Wave 3 is capable enough to produce good images and videos with its 5MPcamera and provides the modern method of communicating by video calling through a camera placed on its front. Also, the great improvisation can be seen in Wave3 as compared to its previous launch which brings a curiosity in people to have it. It is choice of smart people, who are eagerly waiting for its release, so that they make use it for their intellectual work.
Functionality
The Samsung S8600 Wave 3 is one the coolest phone that performs extraordinarily by its features. The 4inch Gorilla Glass Super AMOLED with the resolution of 480 x 800 pixels and 16M colors is capable enough to produce quality display and allows the users to view large and clear fonts. Touch, swipe, flip and pinch features makes the functioning of the smartphone easy and fast. Along with these, the basic call, call end and menu buttons are placed on the front of the phone to facilitate the operations and easy menu navigation.
It smartphone features a 5MP camera that is capable of producing high quality images and videos with 592 x 1944 pixels resolution and LED light. Also, features like autofocus, smile and blink detection and geo tagging make pictures much better. Besides the rear camera, a one for video calling is placed on the front to make your communication more effective. The smartphone offers a 8 hours and 30 minutes talk time and 480 hours standby time to the users to keep them connected to their loved ones by its Li-Ion 1500 MAH battery.
It has a sleek black metallic body that adds style to the personality of the users and can be easily placed on the pocket or purse. The phone features the facility of loud speaker that provides the users with loud and good quality music and buttons for its controls are present on the left side of the phone. Plenty of memory storage space is available for storing the large amount of data and information along with the scope of expanding, so it functions like a good storage device for the users.
What's different?
The Samsung S8600 Wave 3 will have its entry with the latest Bada Operating System v2.0 supporting 1.4 GHz processor, which is a new and a powerful combination that will give a good competition in the market. Besides this, a large amount of storage space is provided to the users with intellectual work and also for people who like to collect data.