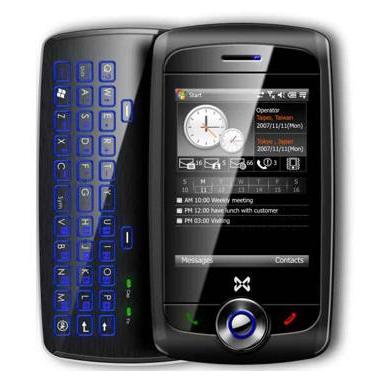 The mobile phone technology is assuming a new dimension with the foray of windows mobile smartphones in the consumer markets. Expansys Hong Kong has arrived with its new sliding smartphone – the MWG XDA Zinc II.
This model has everything you are looking for – QWERTY keyboard, fast speed with HSDPA, WiFi, Bluetooth, SiRF Star III GPS receiver, FM radio, 2-Megapixel camera, and touchscreen.
Since there are mobile phones freely available with 5-Megapixel camera, the 2-Megapixel camera seems to be small to some. However, this can be compensated with the complete Windows experience running on a Samsung 500MHz ARM processor.
Source & image:phonemag