For those who are eagerly waiting for Samsung's new Galaxy S5 Smartphone to be launched in the market, here is everything you ever wanted to know, from release date to rumors. Samsung is expected to introduce the most awaited Samsung Galaxy S5 to the public possibly in the next week, on February 24, 2014, at the Mobile World Congress in Barcelona. Full of new technology and applications the price of the device is likely to be skyrocketing.
There is a long list of rumors associated with the Samsung Galaxy S5. The first one being that the device's screen will be used as one big finger print sensor. However, the company denied the rumor and announced that the sensor will be inbuilt in the home button of the Smartphone. It was also mentioned by one of Samsung's executive that they would be using the all-new iris scanning security technology with the device, but it is now clear that the technique would not be launched with this model.
Not only this, many early rumors said that Galaxy S5 would have an all-new metal chassis instead of the polycarbonate one used before. However, the reports are conflicting and according to an allegedly revealed report, the model will possibly support a plastic build rather than the rumored metallic body design.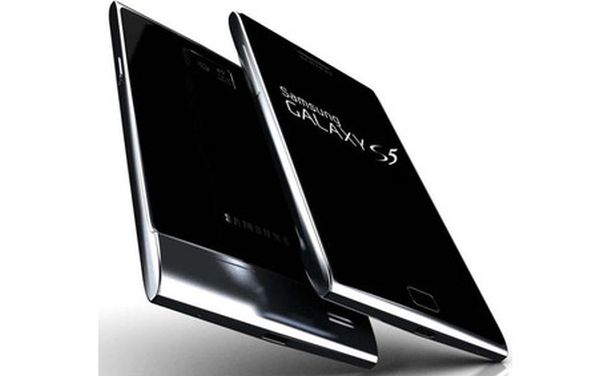 There is a large talk about the Galaxy S5 design, which expected to be altogether different from the previous Smartphones. The S5 is said to be loaded with a 2K QHD display with improved color performance.
According to rumors, Samsung is going to provide better Air Gestures that allows hovering of multiple fingers on the screen but it's not worth getting excited by the news. However, the new version may have certain big design related changes.
Samsung is also expected to launch a completely new battery with 3000mAh design for its new Smartphone. The most liked thing with Samsung is its innovation followed by simple packaging. In addition, the new device is expected to be sleeker. Talking about the camera, in contrast to the earlier reports that confirmed a 16-megapixel camera, the device is said to support a 20-megapixel rear camera and 4K video record.