Your cell phone is the most important gadget that you use throughout the day. If by any chance it falls into the sink or the toilet then it may stop working. There are many ways in which your cell phone can get wet. Water can get accidentally poured on your cell phone or you can put it inside the washing machine along with the clothes in a hurry. Water and technology do not go hand in hand. Cell phones can easily get damaged by water. With the cell phone your SIM card too can get damaged. All the data that stored inside the cell phone may get lost. With the help of some easy, quick and necessary steps you can save your cell phone. The important steps for saving a wet cell phone are discussed in the following.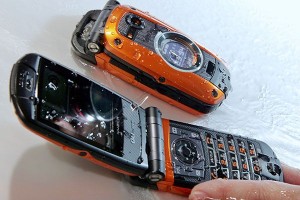 Take out your cell phone from water:
The first thing that you should do if the cell phone falls into water is to take it out as fast as you can. Water will get inside the cell phone very quickly through the tiny chinks in the USB port hole or charging hole. As soon as you get the cell phone out of the water you should switch it off. By switching off the cell phone you will minimize the chances of short circuit within the phone.
Soak the water with soft cloth:
The next step is to put the wet cell phone on a piece of soft cloth or paper napkin. Soak the water as much as you can with the help of paper tissues. Remove the battery of the cell phone after removing the back cover. If you cannot remove the back cover read the cell phone manual for understanding the procedure. After removing the battery you should take out the SIM card. Dry the SIM using a piece of cloth or paper napkin. Also remove the memory cards, ear plug and open the charging slot, and USB slot. This way the water inside can come out and air can dry it out. You have to carefully remove the traces of water with the help of soft cloth. You can also use a vacuum cleaner for drying your phone.