So tell me, what do you do on Sundays? Dragon Ball Super has ended their season. They are in no mood to comeback earlier than this December. Is not your life boring? It seems that the thrill has ended for us, the Dragon Ball Fans. Aarghh!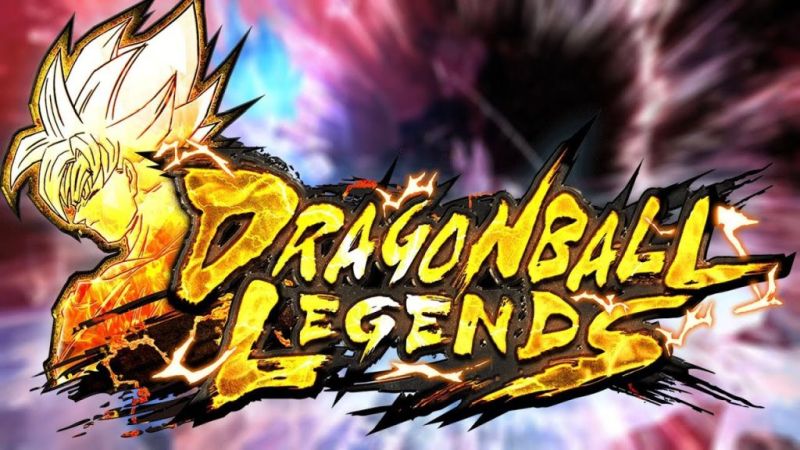 Wait! No! Yes! The game – Dragon Ball Legends has entered the Android Play Ground – and to your delight, it is awesome!
The Story line, the Graphics, the Gameplay, the Characters – everything is beyond your expectation.
With the likes of action games: Clash of Clans, Clash Royale, Marvel Contest of Champions and Clash of kings, enjoying the top charts for years; Dragon Ball Legends has already topped the charts of Trending Android games.
Released on the last-second week of May, Dragon Ball Legends is a game developed by BANDAI NAMCO Entertainment Inc, in association with Bird Studio and TOEI Animation.
The Game features:
Real-time 3D Battles with Character Voicing
P-to-P (Casual and Rating) Gameplay
Original Characters designed by Akira Toriyama
Card Battles with Basic Controls
Story Format Adventure, Training, etc
Groundbreaking and Rock-Smashing Visuals
As you open this 46MB game, it will download 381MB of additional data. Once you enter the arena of gameplay, the game takes you to the tutorials building up storylines. A die-hard Dragon Ball fan will find it nostalgic as this storyline exists among the Z fighters and Z timeline.
Once the game starts, you fill find characters one by one. A new character named Shallot, which was already breaking news when Dragon Ball Legends game was announced, gets the major attention. This character is a Saiyan and wears a different outfit as compared to other Saiyans (among the Z fighters). His outfit is similar to Caba, a Saiyan from Universe 6. Remember Vegeta saying to Caba how his outfit resembled their ancestors', Shallot wears that. Guess this one – he has a tail!
Of course, Saiyans from Universe 6 were not given tails in Dragon Ball Super. If I have to address the possible story lines of Shallot, then he must have to do something with time-travel and Universe 7. One may wonder, if Beerus and Whis have any idea!
The story progress with Shallot leading the storyline and I will restrict this article to – Shallot remains a secret in the game too.
Dragon Ball Legends Gameplay
Battle
The gameplay is basic but spectacular and it plays in portrait mode. You have character flying in the arena field when ready for battle. Mostly you enter into battle arena with three fighters of your choice. His teammates display on the left side of the screen. Up and Down gesture will fly your character closer or away from the enemy. Side gestures will bring your characters accordingly.
Another cool feature these side gestures have is that if an enemy is attacking you . When you use these side buttons, it will vanish your character and bring him closer to enemy to strike him unguarded. While you play that, you will be so proud.
The attacks depend on your card selection. You need to select a card to attack your enemy. The card has a certain value of energy and while you use it, your energy bar will be consumed accordingly. The cards are divided into – Combat Cards, Energy Blasts and Signature Attack Cards.
The energy icon ranges from 0-100. You can always recharge it by continuous pressing on screen.
The cards you select sometimes have a dragon ball symbol to it. Use them to gather seven dragon balls (which you will find on right side of the screen) and get ready for a showdown – A Rising Attack. Normally one character plays against one enemy. But, when you choose a rising attack, your other two mates join you in the battle and they crush the opponent by their signature final attacks.
Story
For every story you choose, you will always have an option to play a demo storyline before the final battle begins. You can either choose demo mode or enter directly into showdown.
Story revolves around Shallot, who has lost his memory and is somehow trying to get along with the Earth's Z fighters. Surprisingly, the story has… Oh! (Note: Will have to restrict the article to avoid spoilers)
You can choose to train your characters from the Main Menu and send them to adventure. Everything has a cost and this game uses Zeni. (Note: This game is free to play.) Use Zeni to buy adventure plains and upgrading your characters.
Characters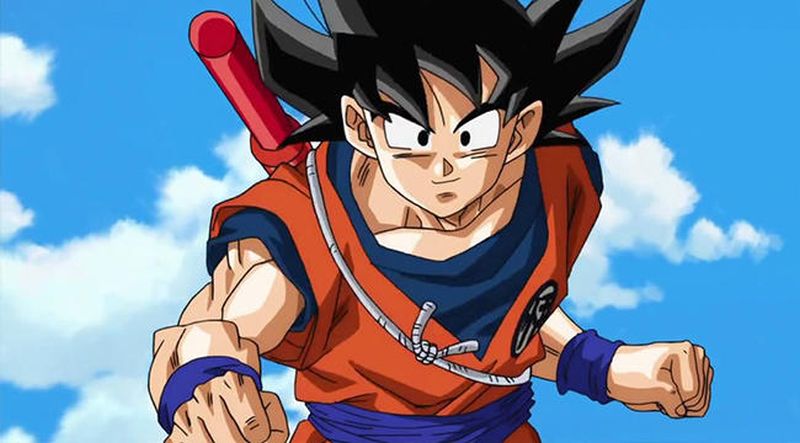 Other than Shallot, the game contains every Z fighter – from Raditz to Yamcha. I can give you this spoiler: Yamcha has a chance to defeat Saibamen, without dying!
Characters, while attacking their signature blasts, voice their attacks. E.g. Krillin while attacking his Distructo Disc will say it out lout. Cool. After winning, he will say this: He He. I do not know how, but I won. Did you read this in Krillin's voice in your head? Check out the game to know what Shallot will say.
You have 7 deck options to create your ultimate team. A side bar will display the energy of your deck – Like a Scouter!
P-to-P
The game has a P-to-P mode. You can play an online battle across the players all over the world. It will be interesting if this game will have a clan mode too. As of now, you can play it in one to one mode.
You have option to play Casual P-to-P or Rating P-to-P. Ratings P-To-P will generate Zenis and experience levels. Higher the experience level, higher the energy. You can increase a character's energy by training him – just select the option from Main Menu.
Until now, the Android platform lacked a good Dragon Ball game but now – With excellent graphics, interesting storyline and best visuals, a Dragon Ball fan is on a roll.