Android OS, created and marketed by Google, has sent ripples all over the mobile market, instantly taking it over from other mobile-based OS. Its success is attributed to the smooth and fast functioning of the operating system, better option as a mobile platform and greater products it offers. For instance, most of the world's best mobile-games and -applications have been created first – and in some chances, only – for the android platform, though some of them charge a fee.
The highlight of these games is that they have fresh air about them, while giving the best experience a gamer wants. Following are the top-ranked Android games one should not miss to have on their mobile phones.
Angry birds

Of all the android games, angry birds holds a very special position. Based on a very simple, cute and funny story about the pigs stealing the birds' eggs leading to repercussions using bird-catapults, this game has garnered so many fans and gamers and has sold so many merchandise and downloads that its producers are rolling in money. Moreover, this game has also inspired a movie and is constantly upgraded with Seasons and Rio, keeping the gamers' enthusiasm intact.
Speed forge 3D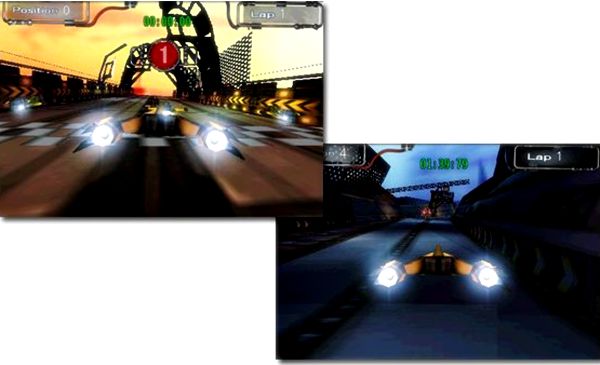 There are many arcade games on mobile, but only a few can rival Speed Forge 3D in the concept and execution. Its location is an unknown, futuristic planet, where illegal racing is done in hover vehicles. The game has six tracks, three vehicles and various weapons, such as mines and missiles, for the craft.
Toonwarz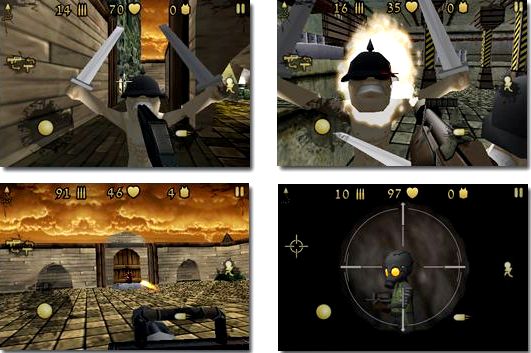 It's a game on combat, in which one has to shoot down the enemies. This game has fantastic visuals and graphics and many missions. It is supported by multi-touch Android phones with versions above 2.0.
Abduction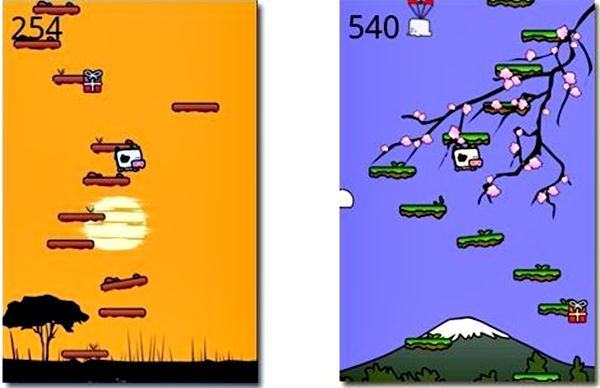 Doodle Jump may be the first of the "jumping-on-platform" games, but Abduction is one of the best in this field. Based on the concept that aliens have kidnapped the animal-friends, this game is full of excitement and variations. It is played by controlling the animal – starting with a cow – while jumping from one platform to the other by tilting the mobile phone. The player can choose various scenarios, animals (after unlocking them) and levels. It is a game much popular among children.
Mystique chapter 3: Obitus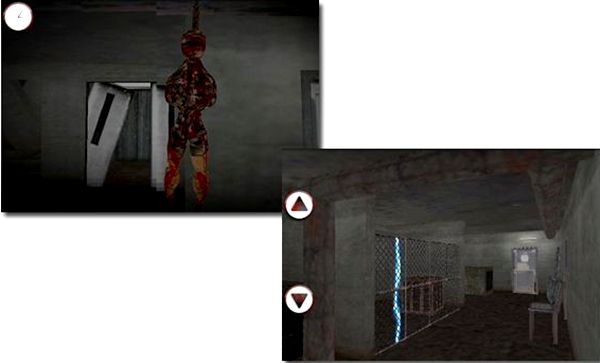 If one has the craze for adventure, this is one of the best games he can go for. Mystique Chapter 3 Obitus has two environments – hospital basement and hellish world – and has haunting score, which, along with outstanding graphics, makes the whole game scary.
Angry shark 3D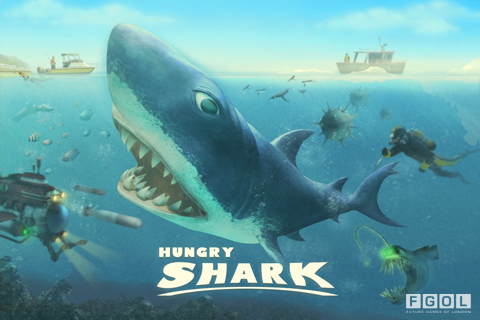 Another 3D game with outstanding graphics, Angry Shark 3D talks about a very hungry shark which needs to be fed continuously to keep it alive. It is a single game with the player having the right sense of direction to go to different environments. The shark starts being small, then grows up after devouring various kinds of fish, ranging from tuna to penguins. What makes this game even more worthy is the meticulous details the creators have concentrated upon while creating this game. For instance, you will find fish and other things as per the environment. It has a second version as well, which is launched recently.
Robo defense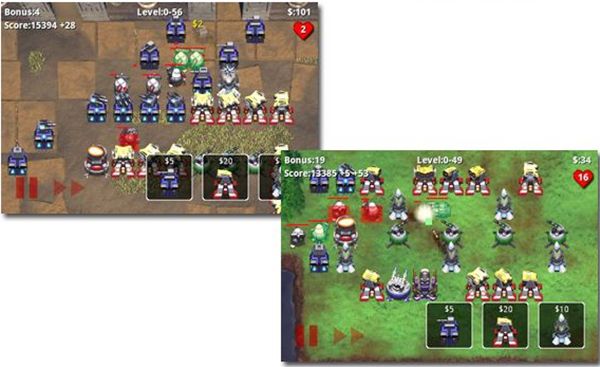 It is a tower-defense game with average graphics and upgradable towers and levels. It is a game that may cause addiction due to its high-intensity action. Strategies are required, and timely trading with the virtual market is vital to survive in the game. For more maps and other features, one has to go for the paid version.
Buka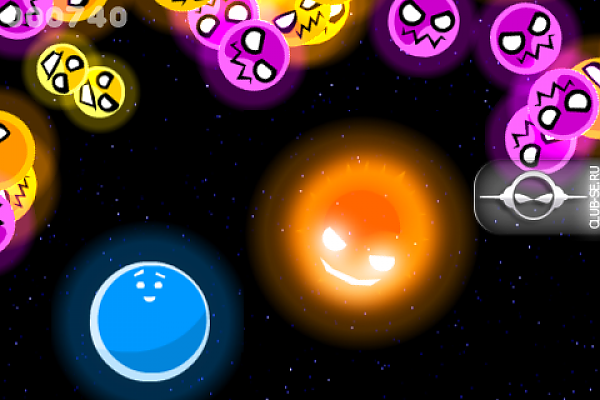 It is a cute game based on stars, which is quite addictive. It is about Buka, who is in pursuit of a Happy Place while avoiding the baddies in her path. The player has to remove the baddies by making them explode. The game is available free of cost, but for additional features and complete levels, one may have to switch to the paid version.
My paper plane 2 3D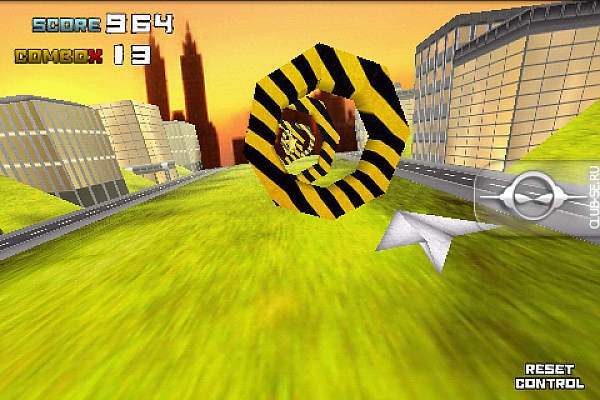 One of the highest rated games in android market, My Paper Plane 2 3D is an arcade game with one twist: your vehicle is not a spaceship or even a normal helicopter; it's merely a paper plane! With 3D graphics, 5 locations, 16 levels, tilt controls and powerups, this game is a cracker.
Kumpa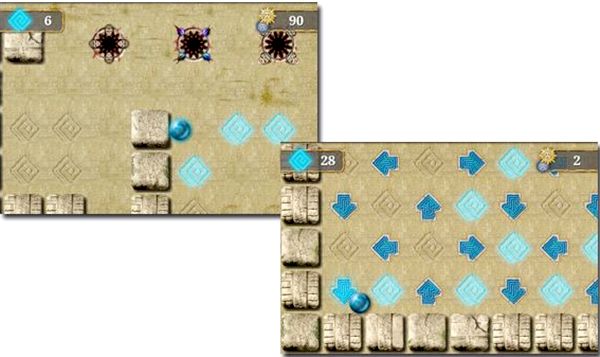 Kumpa is a labyrinth game, in which one has to help the ball clear the labyrinths while avoiding pits that will devour the ball. The ball has to be controlled using an accelerometer. To make matters interesting, the ball is not only to clear the mazes, but also to collect all the items necessary for leveling up. It has got various levels, the higher levels characterized by complicated labyrinths and more pits. This is a game that can keep the player on the edge of his seat.