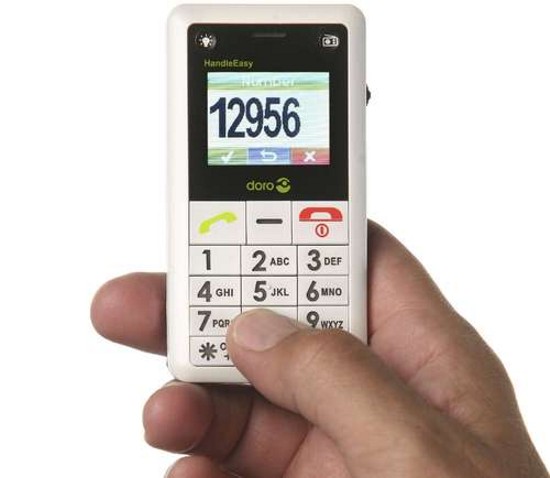 They say that the corporates are a heartless lot. But a 'good Samaritan' amongst them called Doro has come up with a couple of GSM mobile phone models specifically designed for the elderly. These are the HandleEasy 328gsm and 330gsm respectively. These mobile phones have clearer displays so that the elderly people using them don't have to strain their eyes while looking at them. The buttons on the keypad are also large and well defined so that the aged have better control over the keys they press.
The 330 gsm model has a high contrast color display. Your grandma can enjoy some music with the built in FM radio when she is relaxing. She can also message some text to you when you need a caring word. She can use the built in torch, there's no need for her to strain her memory to carry a separate one. There is a clear vibrating ringer that can be heard without straining the ear. The speakerphone facility gives her a hands-free facility and also saves her from getting an earache by constantly holding the phone in close proximity to her ear.
The 328 gsm model is an upgradation of the 326 gsm model that has a directory with a capacity of accommodating a hundred names and numbers. The other features present are a clear display and text messaging facilities.
The 330 gsm model is available in the classy black lava and pearl white shades and you can buy it for your grandma for £129.99. The 328 gsm model is available in black and white and you can buy it for £99.99.
via: Pocket-lint