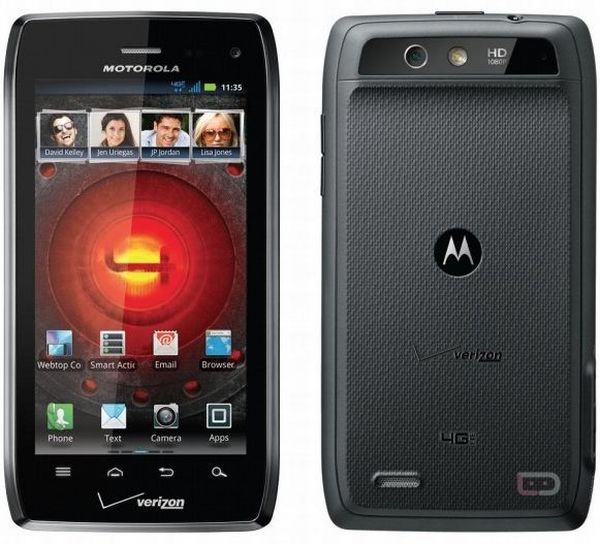 There is no denying that it is the Droid line of phones from Motorola that catapulted Android into smartphone wars as a serious contender from just being a geeky mobile operating system a few people used. The aggressive promotions of the Droid devices from Motorola and Verizon in USA helped not only to gain market share but also paved the ways for other Android based devices to appear on the market which effectively cut iPhone's unabashed dominance. The latest available version of Droid, namely Droid 3 was launched on July 7th, 2011 with Gingerbread onboard. But the leaked information on the yet to be revealed Droid 4 is nothing less than exciting. Today we will compare the two here, read on:
Comparison attributes

CPU
Motorola Droid 3 features a 1GHz dual core ARM Cortex A9 processor running on Texas Instruments OMAP4430 chipset. They have bumped the processor speed to 1.2 GHz with Droid 4 running on the same chipset which is similar to the one used on Droid RAZR.
Winner
While there is a small bump of frequency, the chipset on which the processor sits remains the same at TI OMAP4430. This indicates that though there will be small improvements due to the increased clock speed, the memory performance output through the chipset will just be the same. Thus, Droid 4 will surely give better results in artificial benchmarks but the end user experience will be more or less the same. So Droid 4 wins this category without any significant difference.
Operating System
Android v2.3 aka Gingerbread comes pre-installed with Droid 3 and there is no word from Motorola if it will get Ice Cream Sandwich in future. Droid 4 is rumored to launch with Ice Cream Sandwich onboard and if not then it will definitely get update to the latest version of Android next year.
Winner
There is no doubt that Ice Cream Sandwich is the best version of Android yet and offers an amazing sets of new features and improvements over Gingerbread and there is no reasons to opt for v2.3 if Ice Cream Sandwich is available. Droid 4 wins this category hands down.
Display
Motorola usually makes use of standard LCD TFT screens on their phones and both Droid 3 and Droid 4 are no exceptions. The older Droid 3 comes with a 4 inch screen with qHD resolution of 960 x 540 and a pixel density of 275 PPI. The newer model Droid 4 is expected to show up with the same 4.3 inch sized screen as Droid Razr but not the Super AMOLED advanced used on Razr. Droid 4's screen will sport the same resolution of qHD and a reduced pixel density of 256.
Winner
While both the screens use the same technology, the screen sizes are a bit different. This turns into a scenario which completely depends on user preferences. Some like to use bigger screens and for some 4 inch is just fine. So with the lack of differences in any other display properties, there is no clear winner in this category.
Battery life
Today's smartphones can be really power hungry, especially if the house LTE radios which often brings down the battery life to less than one day. Motorola Droid 3 comes with a standard Li-ion 1540 mAh battery that offers a standby time of 300 hours and talk time up to 9 hours and 16 minutes. They upgraded the battery on Droid 4 with a more capacious 1785 mAh battery. Better capacity battery with the new power optimizations brought together by Ice Cream Sandwich will surely squeeze out better battery life from Droid 4.
Winner
With a far more capacious battery and Ice Cream Sandwich onboard, Droid 4 simply gives better battery life than the predecessor and therefore wins in this category.
Overall winner
The details on Motorola Droid 4 suggest that the latest in Droid line is not only there to put another name on the list of Android smartphones. Droid 4 is quite like the Droid Razr with a physical keyboard and it does not also disappoint specification wise. With dual core CPU, a full gig of RAM, dual camera, expandable memory, 1080p video shooting capability, Motorola certainly got a tough fighter there.
The Verdict
The new version of Droid sports the same sliding design as the original DROID smartphone from Motorola, while featuring a fast 1.2GHz dual-core processor and 1GB of RAM for increased performance capabilities. It would also feature access to Verizon's 4G LTE network, along with a 4.3 inch screen, front facing camera for video calling, full HD 1080p video recording capability and a 1785mAh battery inside. All these features make the new Droid better than any of its predecessor and there is no looking back.