When you look at some new smartphones, you will find them quite changed in appearance and functioning as compared to the cell phones that used to appear around five years ago. The concepts keep developing and cell phone manufacturers keep thinking out of the box to come up with fresh ideas. With the same innovative concepts in mind, we present here some of the coolest cell phones that may be available within the near future. You will see that each of these holds something unique to make them stand out in a crowd.
Double-Sided Transparent Phone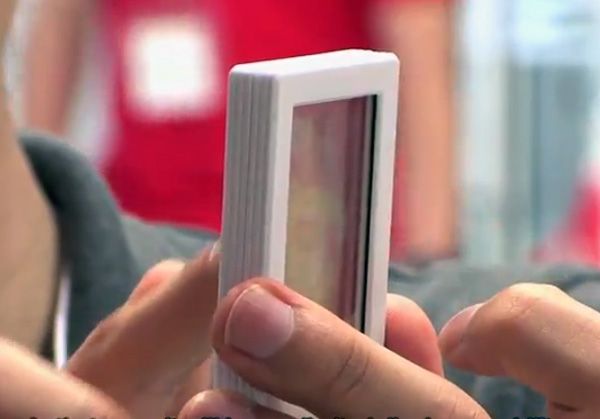 Japanese firms NTT DoCoMo and Fujitsu have developed a prototype for a 2.4-inch transparent cell phone. Thus, the phone offers a double-sided display that can be used to input data from front, as well as from its back. For better usage, the developers are working on improving its visibility and screen brightness.
Finger Touching Phone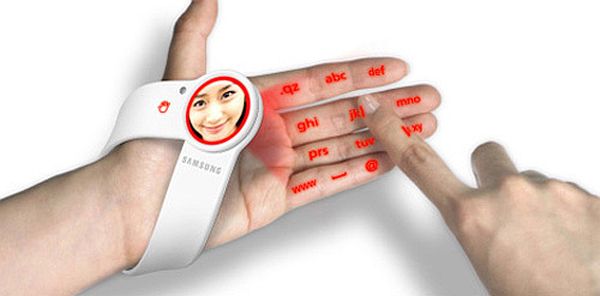 This is a wearable concept phone that uses the finger joint input method. This instinctive method does not include your thumb for the input. However, each of your finger joints acts as a button for input. Thus, there are 12 input buttons. It is yet to be seen how this concept actually comes to reality in near future.
Nokia Morph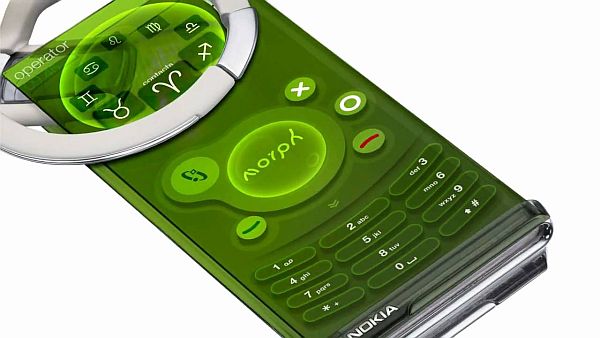 It is an interesting and cool design by Nokia in collaboration with the UK's University of Cambridge. Although the phone looks small in size, its entire surface can be used for your activities. It can be morphed into three different modes that make it work as a wearable bracelet, tablet PC or simple cell phone. Even while wearing this phone, you can continue with your video chats. The phone definitely has some appealing features that display out of the box thinking.
Mozilla Seabird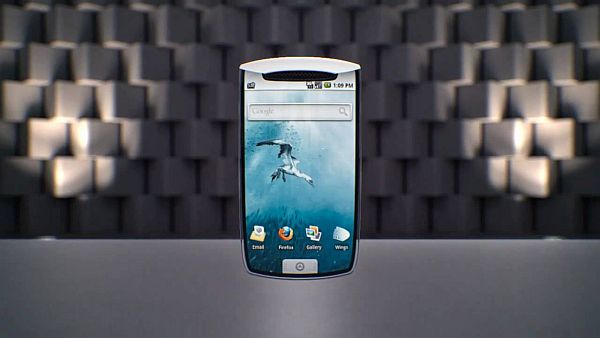 Mozilla has developed this concept phone with the Android OS. This cool blue phone has a Pico Projector, along with an 8 MP camera. The phone also features wireless charging. The company is planning to make its unique design a reality very soon.
Chocolate Bar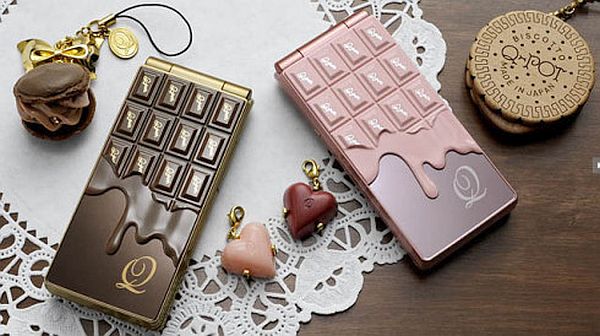 You will just feel like taking a bite of this melting chocolate bar that has been developed by Sharp in collaboration with Q-pot. The SH-04B phone is designed in Whip White and Melty Butter varieties. The device features an 8 MP camera, 3-inch WVGA display, Bluetooth, and 1-seg digital TV tuner.
Cell phone companies have been working on various creative phone concepts. Some of these are extraordinary with their special designs and features. You may find a few becoming the reality quite soon.