If you always wanted your iPad to function like a miniature MacBook then look no further because Brydge Mini II is here to fulfil your dreams.Brydge has a range of exclusive keyboards for iPads. It has now come up with the BrydgeMini series and these are similar to the keyboards of a MacBook. Here are the details about Brydge Mini II
Stunning design and mind-blowing versatility
Brydge Mini offers fantastic looks and design.The designing is upto the mark and it is made from premium aluminium which enhances the typing experience on this superb piece of technology. Its integration with the iPad mini 4 is simply amazing and the 180 degrees viewing experience is awesome. At the bottom, there are silicone stands which help it to stand properly on a flat surface.
The size and productivity of the gadget
The size of this beautiful gadget is small and looks handy and nice. But when it comes to productivity, the gadget is worth its salt. It gives the convenience of illuminated typing experience and helps one to remain productive even when on the move. So you can deliver your best not just when you are in office but also when you are on the move.
Very good battery life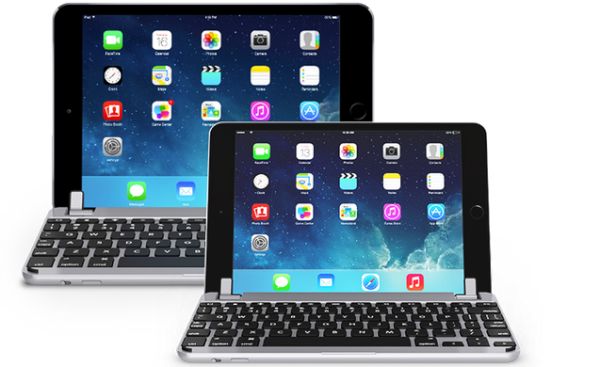 One of the main concerns that everyone has is how long will the batteries last. This is crucial especially when you are on the move and have no time or place for charging.The keyboard has a mind blowing 3 months battery life. You need to charge it with the USB cable for about an hour and you are done. Just relax as it is now going to last for months together.
Technical specifications
It is made upof aluminium and weighs just 300 gms. It has backlit keys. It has a rechargeable battery and the battery life is 3 months. It is compatible with iPad mini 4. It has Bluetooth 3.0. The Setup is also very simple and there is absolutely no problem in getting it paired.It comes in 3 beautiful colours and has a warranty of one year. The price starts from USD 129.99.
If you want to get the experience of handling a MacBook with your iPad Mini 4 then go in for this wonderful keyboard which is easy to use and durable and provides value for money.
Source : Brydgekeyboards.Com