Designed by German Designer Max Borhof, the concept folding phone has an edge to edge display and looks like an HTC phone. So you can think of a Galaxy Note sized phone which can be folded and kept inside your pocket.
The phone has only 7.5 mm thickness along with a 1080p screen. The designer says that the phone opens just like a makeup kit (for comparison). The design utilizes super flexible screen on which many researchers are working and this technology would be available in very near future.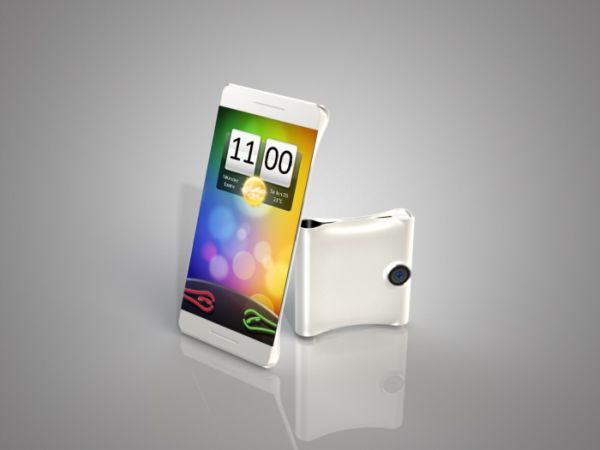 This phone has a great docking part on the screen. The looks resemble a lot with HTC Sense Experience and probably this could be a design for its future. The phone has no physical keys on the phone. Sony, Samsung and Nokia have been found to be working on similar idea of flexible screen and let's see when HTC picks up the idea and starts working.
Via: ConceptPhones