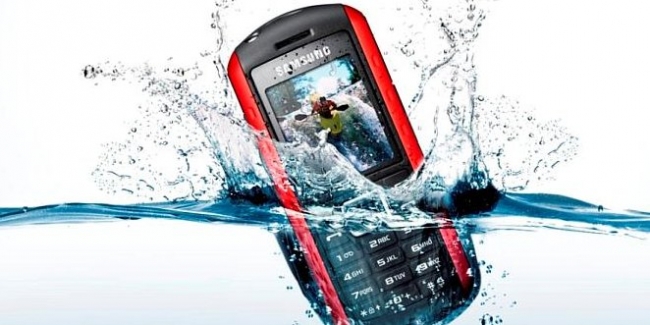 Technology has advanced copiously in the field of communications, such that one could drop his/her mobile phone in the water and recover them effortlessly from submerged positions. Made to resist water, these handsets could deliver stunning results, especially with its camera and recording features. Thanks to the advancements in technology, people could now carry their mobile phones to any watery environment. As ideas are born, competition too accompanies them, which results in a number of distinct devices with the same feature, making it highly confusing for the buyers to decide. Some of the best waterproof cellphones are listed below for your convenience.
Sony Ericsson SO902iWP+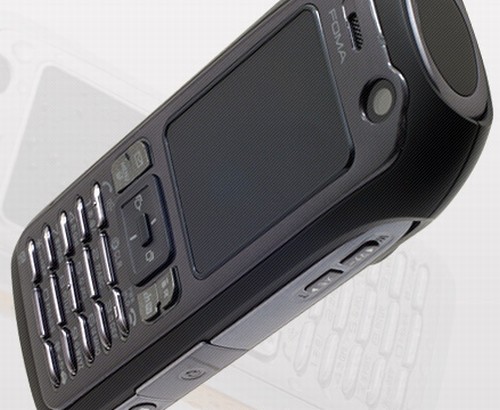 The world's renowned cellphone manufacturer, Sony Ericsson, unleashed its remarkable model, SO902iWP+, a few years ago. The letters WP in its name depict the handset's Water Proof capability. Meticulously designed with a 1.3MP camera and an MP3 player, this handset can survive beneath the water for about 30 minutes. However, depth of the water source must be within 1 meter, which obviously includes your bath tub or the aquarium.
Fujitsu F-01A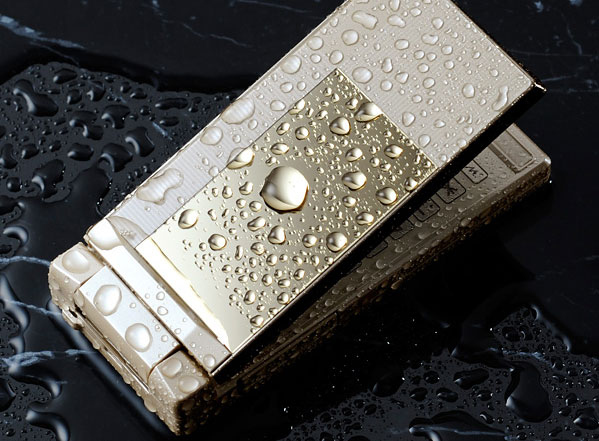 The Tokyo based telecommunications company enthralled the mobile admirers with its F-01A handset, that's highly resistant to water. Essentially built as a flip-flop model, F-01A includes a biometric security system as well, that utilizes fingerprints to provide secured access to the device. Designed with sophisticated features like 5.2MP camera with auto focus option, VGA touchscreen, GPS, etc., this device could last for 30 minutes under the water with its depth limited to 1 meter.
LG CanU 502S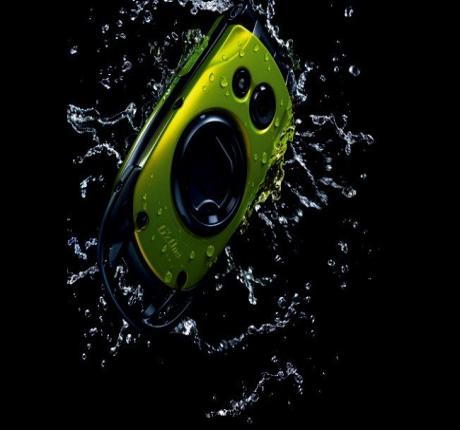 Life is good when you can pick your mobile from the waters, without losing its potential. That's what LG's CanU 502S does effortlessly. Packed up with a 1.3MP camera, this flip-flop handset includes a built-in direction sensor, a MP3 player and a stopwatch as well. In fact, the device features a sporty design and a survival time of about 30 minutes which is quite sufficient to recover your slipped mobile.
Sharp Softbank 824SH Waterproof Phone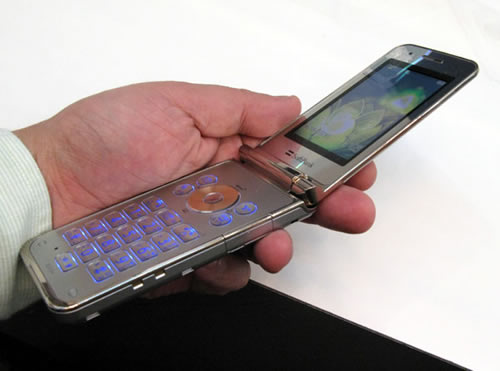 The Softbank 824SH is indeed a sophisticated waterproof camera with a slim body. Featured with a 3.2 MP camera and 2.8 inches LCD display, this device can survive exceptionally well under the waters, as they comprehend with the IPX5/ IPX7 waterproof specifications. Availability of this handset in several colors is immensely favorable for the fashion freaks out there.
Panasonic Tropical 823p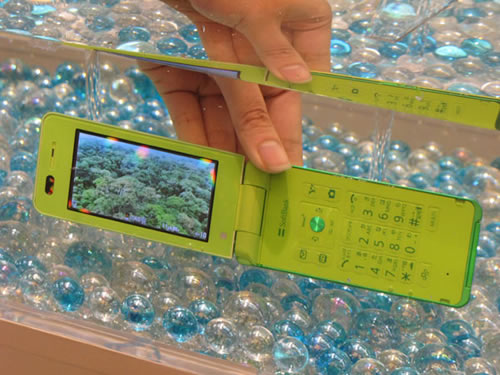 Panasonic Tropical 823p is highly a sophisticated handset with 3G enabled functionality along with GPS, Bluetooth, QVGA display, 2MP camera, etc., to mention a few. Designed as a thin and flipping handset, Panasonic Tropical 823p can live in your swimming pool or the kitchen as it is completely waterproof.
Panasonic ELUGA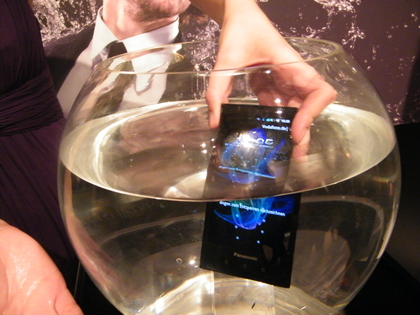 ELUGA is Panasonic's water-resistant smartphone. In fact, the handset has got much more features other than its phenomenal water-proof ability. Literally, this device is ideal for any outdoor situations, right from the rain drops to arduous floods. In addition, the handset is dust-proof as well. Along with a sleek rectangular design, Pansonic ELUGA brims with sophisticated features that include a high resolution 8MP camera, 1GHz processor, 1GB RAM, 8GB integrated memory, Android OS, etc., to mention a few.
Motorola DEFY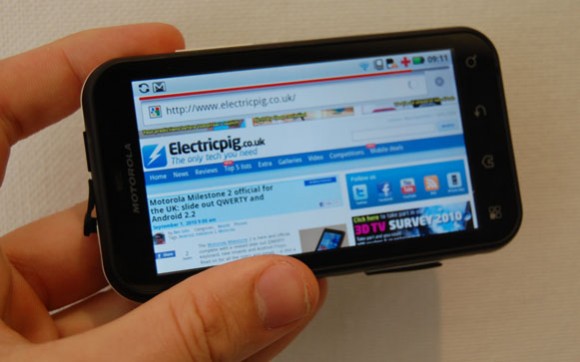 The renowned telecommunication company, Motorola, enthralled the mobile admirers with its DEFY lineup, that is designed for a rugged and submerged use. This Android supported device is indeed a sturdy and bulky-looking handset, with an eye catching aluminum finish. Featured with a 5 MP camera, DEFY sustains in a glass of water for 30 minutes. In addition, the handset is dust-proof as well.
ZTE STAR7 Softbank 009Z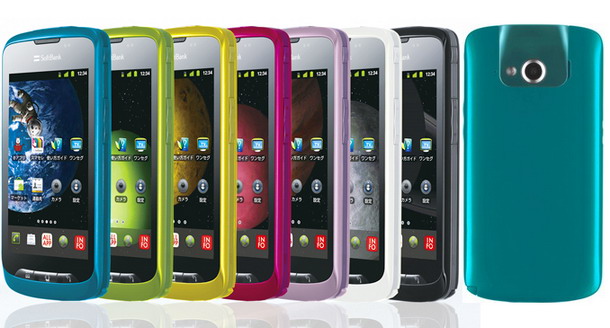 The Chinese manufacturer delighted us not only because of its IPX7 equivalent waterproof technology, but also due to its inspiration from the solar system. Collaborated with softbank, the device maker had designed an earthquake alarm for this handset that warns the users about impending dangers. Indubitably, ZTE STAR7 Softbank 009Z is a freakish smartphone with water-resistant capacity.
Casio G'zOne Brigade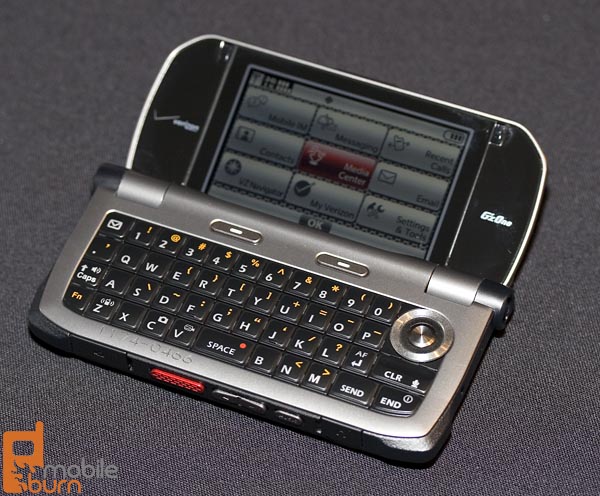 G'zOne Brigade belongs to Verizon's much awaited waterproof and shock resistant mobile phones category. Featuring a rugged Qwerty keypad with best-in-class attributes, G'zOne Brigade includes a 2.9 inches display screen, 3.2 MP camera with AF, Bluetooth, etc., to mention a few. Constructed with silicon rubber and reinforced plastics, the reason for its sturdiness is quite explicit.
Samsung B2100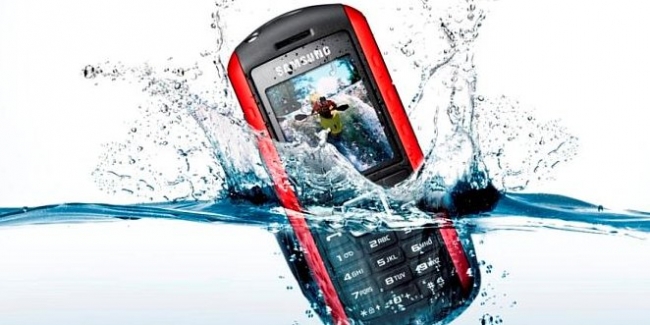 Samsung Marine B2100 is a waterproof, shock resistan and a sturdy handset for the adventurous geeks. The manufacturer claims this device to be capable of withstanding terrific environments like rain, fog, snow and extremely cold or hot regions. Quoted for an affordable price, B2100 can survive underwater up to a depth of 1 meter for about half-hour. On the other hand, this device entitles laudable features like TFT display, flashlight, stopwatch, convincing 1.3 MP camera, USB port, etc., with an appealing design.