Turning over a green leaf and choosing to use vehicle that run on green fuels is a noble and eco-conscious choice. The problem with driving around a green car is that one needs to spend a significant amount of time planning ahead and locating alternative fuel refill stations along a route before embarking on an out of town trip. However, a new smartphone app developed by Leonardo Academy can help green car drivers find alternative fuel refill stations on the go. The interactive app is called Cleaner and Greener Fuels and helps vehicles locate the nearest alternative fuel providers.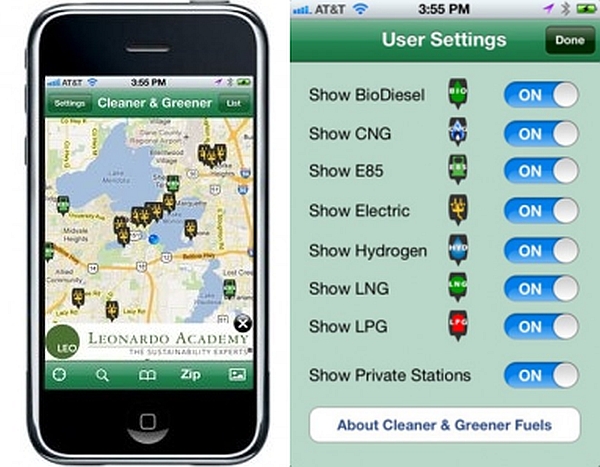 The free app for Android devices and the iPhone is useful for drivers using electric cars as well as vehicles running on hydrogen, propane or Liquefied Petroleum Gas (LPG), E85, Liquefied Natural Gas, (LNG), Biodiesel and Compressed Natural Gas (CNG). The app uses information compiled by the AFDC (Alternative Fuels & Advanced Vehicles Data Center) operated by the Department of Energy. The app accesses information on the database and helps users locate these fuel centers on a map.
The app also helps drivers access useful information like web links, payment links, accessibility and blend types offered at centers. The app also lets drivers get directions for the selected fuel station. Users can also contribute to the app's database by adding information about the service provided, ease of use etc through a dedicated website.
Via: Gizmag