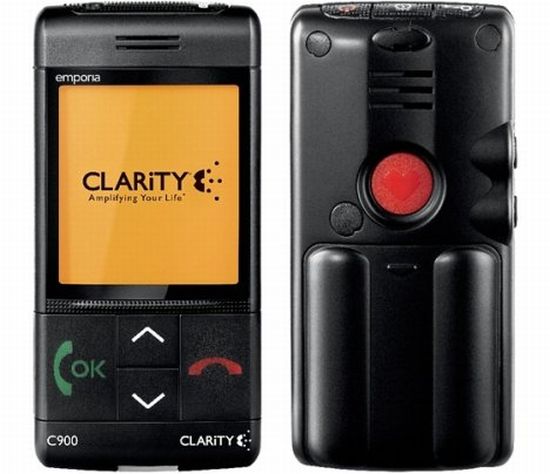 Target Customers: Old folks.
Luckily, not all companies have stopped thinking about our grandfolks. ClarityLife C900 cellphone is too simple to impress the young audience as it lacks any of the high-end features, which we see in most of the phones available in the market. The C900 is a specifically designed handset for the elderly and it has features that only the senior users would love to have. Only a GSM version of the phone is available for now. It's a great option for the old people with hearing loss as the incoming sound is amplified up to 20 dB.
Technical Specifications: Four large buttons for easy navigation, one-touch emergency help button on the back, large backlit screen for easy text reading, and orange LED for incoming calls.
Pricing & Availability: The ClarityLife C900 handset costs $269.99 for the unlocked version.
Via: UberGizmo