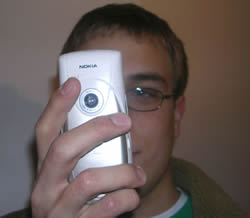 At present there are millions and millions of cellphones with camera but they are being seldom used.
Besides the photo taken by you remain only on your 2-inch display but a new site called 'Cellblock' lets you share your photos with others by creating your own photo album.
Once the account has been created you can submit photos via e-mail and can also monitor access to that album.
Even bloggers can add there album to their site where by it can be accessed by their readers, so what are you waiting for this service is free grab your cellphones and start clicking.
Via: Gadgetell