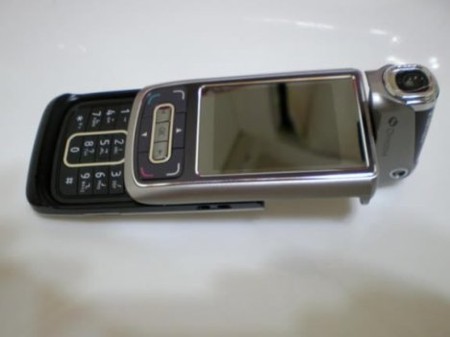 Chinese technology never fails when it comes to shell out alternatives to popular gadgets, and very often the alternative turns out to be better than the original. The Cect K898 cellphone is another proof of this Chinese tradition.
The Cect K898 is a sleek cellphone with a slider mechanism, and the USP of this slider phone is its twistable camera module– similar to those found on high end Nokia Nseries phones.
Unfortunately, the Chinese website proved too much demanding for me to grasp the specifications of this phone, but from what the images showed me it seems to be a 3G phone as it sports dual cameras. The twistable camera gives it the functionality of a camcorder which will be loved by people who love to use their cellphones more to shoot than to talk.
The hardware looks pretty glossy which makes the phone a definite winner in the appearance section. As for the price factor, I have already apologized for my inability to decode the Chinese website. But you don't need to be an expert in Chinese to view these beautiful pictures of the Cect K898.
Go ahead.