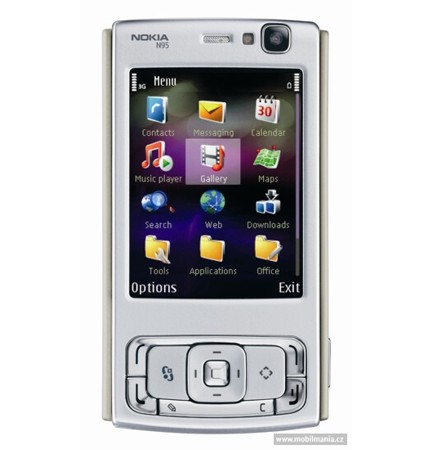 Well it seems Nokia has decided to take the iPhone challenge seriously, and the saviour is none other than the much appreciated Nokia N95 superphone.
As per reports, Nokia is planning to release a music edition of its N95 multimedia phone with a whopping 8GB internal memory. Nokia N95 is already a rage among gadget lovers, and with this extra feature added it is definitely going to give sleepless nights to any competitor.
Among other features, the Nokia N95 comes with a 5 megapixel camera, built-in GPS navigation system, support for emails, 3G, HSDPA and WiFi connectivity. All in all, the dual slider is a complete multimedia solution.
The 8GB edition is due for a December 2007 release and is up for pre order at Popular Electronics for a whopping $999.99
Click here for full specifications of the Nokia N95.