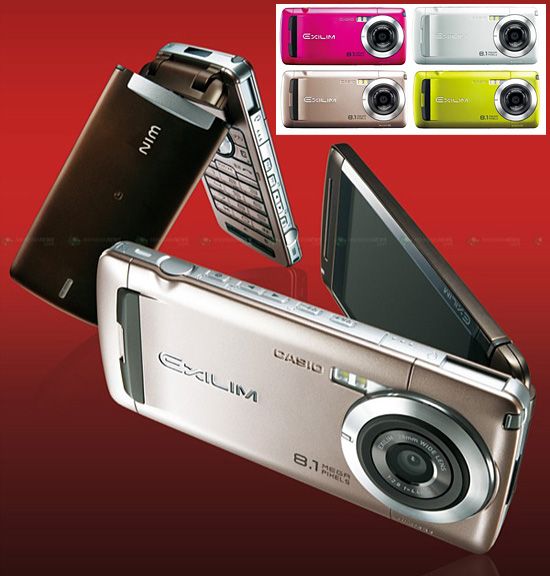 Target Customers: High-end cameraphone users and photography enthusiasts.
The Casio Exilim W63CA cellphone has everything that we should expect from a firm that has earned a name for itself in the digicam industry. This stunning phone looks like a digital camera from the front and opens to reveal a large OLED display. It has got a whopping 8.1-megapixel sensor with image stabilization and 9-point autofocus capability. I am hoping that the camera quality will also be par excellence, considering the fact that it's from the house of Casio.
Technical Specifications: 8.1-megapixel auto-focus camera, a YouTube video mode that records VGA video at 30fps, Wide angle lens, and a 3.1-inch 480×800 OLED screen.
Pricing and Availability: The Casio Exilim W63CA camera phone will be available only in Japan from next month. No word on pricing for now.
Via: Dvice