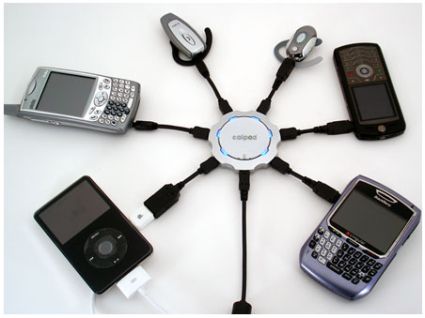 To enable multiple charging of our electronic gadgets with the help of one single device Callpod has introduced a new charging device called Chargepod that offers 6-way charging contraption to users.
This new device enables users to charge our daily use gadgets like multiple cell phones, PDAs, headsets and many other electronic devices with the help of single power chord.
The device eliminates the need of multiple chargers and to sport all mobile devices generally this compact, portable and lighweighted device uses voltage regulator technology and interchangeable power adapters.
No confirmation about price and availibilty but it is for sure that very soon a new device similar to this will also hit the market that will also sport our notebooks and other large electronic devices.
Via: Slipperybrick