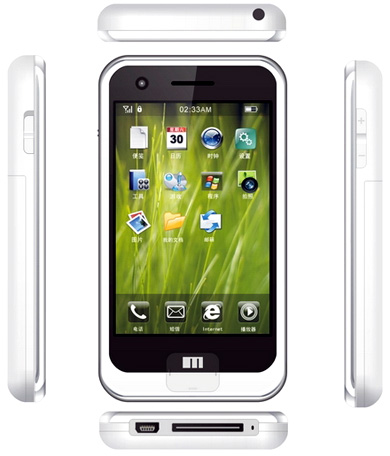 The Meizu M8 miniOne, which was earlier known as M8 and is also the touted true copy of iPhone, is not just an iPhone clone but it stuffs ina good number of impressive features for you.
The salient specs include a 3.3-inch touchscreen display with a resolution of 728 x 480, 3.0-megapixel camera, 0.3-megapixel secondary camera for conferencing, up to 16GB of storage capacity, 533Mhz Samsung processor, 128MB SDRAM, Wi-Fi, an integrated DMB TV tuner, Bluetooth, and GPS functionality.
The 4GB model is expected to hit the shelves for roughly $250 while the 16GB model will set you back approximately $450.
Via: techeBlog