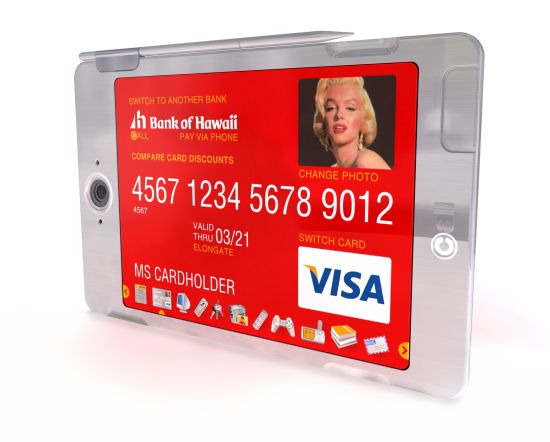 Russian IT designers have come up with a new device that is a unique blend of a mobile phone with a player that can manage your credit and discount cards and can safeguard your car as well as your house and car keys. C'ALL is the apparatus that provides you the freedom of not carrying numerous devices with you because everything is incorporated in a credit card sized item.

It's a 54×85.6 mm device having great design and some really distinctive features. It provides you with the choice of selecting the mobile communication operator for Video Phone even before you make a call. It manages all your credit and discount cards wherein the built in program prompts you for best possible variant for discounts at a set payment place, displays teleschedules and commendations of your favorite site and has GPRS system for uploading aerial internet images. For music lovers, it has a library, video and music shop for reading, listening and watching your favorite numbers. The phone allows you to enjoy network gaming as well.
It can be used as a regular computer provided you affix a keyboard to it. It's so very interesting that it safeguards the doors of your houses and cars as the device approves you by reading your fingerprints. Its not a figment of imagination, rather is a gateway to the future technology. That's why they call it C'ALL future phone.
Source: PlusMinus