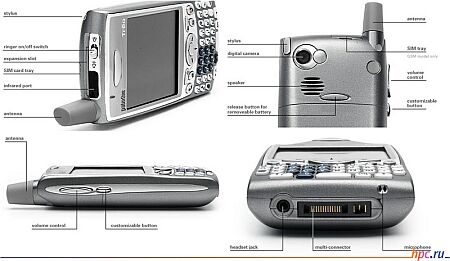 Cingular Wireless, RIM and Palm Inc. jointly announce the availability of much-awaited BlackBerry Connect client for the Palm Treo 650. The new powerful device will enhance the performing capabilities for the business users through the BlackBerry Enterprise Server.
The BlackBerry Connect for the Treo 650 will offer the following features:

Automatic synchronization between the user's E-mail account and the Treo 650.
Up-to-date Built-in calendar
Viewing MS-office and PDF documents in original format.
Wireless Remote Address Lookup.
End-to-end security with Triple DES encryption.
Cingular is offering the Palm Treo 650 for $299.99 with a two-year contract and qualified voice plan. The cost of using the BlackBerry Connect service plans is $44.99.
Via: Brighthand