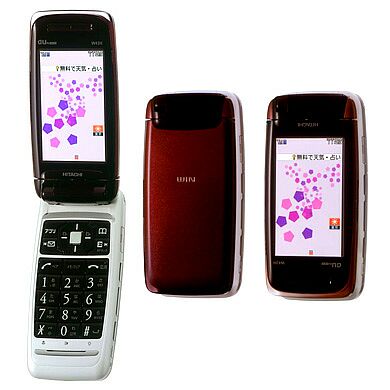 Here is the new clamshell, Hitachi W43H that will operate in the KDDI network in Japan. The looks are cool along with the impressive technical specifications. It seems from the image that the phone comes colored in white and red.
The key features of the Hitachi W43Z are 2.6-inch TFT-LCD, 2.1-megapixel camera, 512MB of internal memory, Memory Stick Pro Duo card slot, PC document viewer applications and an MP3 player. The battery time is about four hours if the handset is in continuous use.
No words on pricing and availability at the moment.
Via: TechEBlog