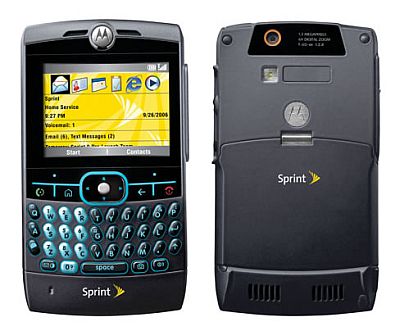 Motorola and Sprint has just revealed their plans to offer the slim and stylish Motorola Q officially in the very near future. While it has not been confirmed that what Sprint is going to charge for the MOTO Q Smartphone that works on Windows Mobile 5.0 Platform, the Smartphone will be offered through both the Sprint's sales channels and its site.
The salient features of the Motorola Q include:
320-by-240-pixel display, QWERTY keyboard
Push e-mail functionalities
Windows Media Player 10 Mobile for audio and video playback
1.3-megapixel camera and Bluetooth 1.2
64 MB RAM, 128 MB Flash ROM
CDMA, 3G EVDO support
The upcoming version of Motorola Q will boast NFL Mobile that will let the users access the real-time stats and figures of the team. Other than that, it will also integrate support On Demand that will enable the users to download web content such as sports, news, and movie info. The MOTO Q is expected to hit the shelves in the mid-February.
Image: Slashphone
Via: Brighthand