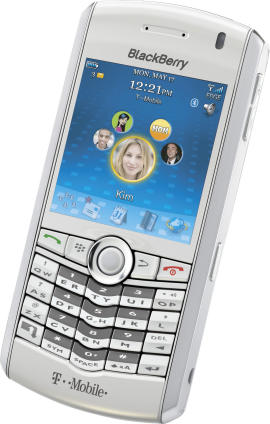 For those wanting to know what special features the new version of the BlackBerry will be offering, well here is what that would make the BlackBerry 8120 similar or different from the rest of the mobile phone species.
BlackBerry 8120 is a quad-band GSM/EDGE version of the recently announced BlackBerry 8130. It includes:
GPS navigation
a 3.5mm headset jack
stereo Bluetooth
an external microSD memory card slot
updated mail software
802.11b/g WiFi connectivity
The Pearl 8120 will also come with a UMA client.
Source:uberphones
Image:mobile whack