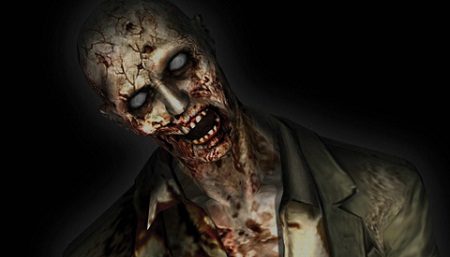 Zombies! We have seen them in lot of movies and video games, but still we love their decaying faces. We have tried everything from school buses to shotguns to kill them, but still we are not tired and this is the reason why we are looking to download these guys to our smartphones. Welcome, all the zombie haters or should I say lovers, on this page where you can see the list of top seven best zombie games. Download these fantastic games and enjoy whenever and wherever you want. If any new game releases in future and we find it interesting, we will update the same in this list.
Contract Killer Zombies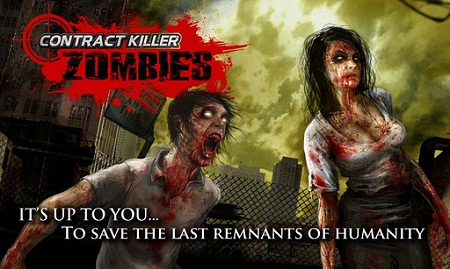 Something happened, people died and then dead people came back. Now, the living dead needs to be dead again otherwise they will kill you. You are right; this is another zombie shooting game. It may sound confusing but this is a simple play, where you play as a zombie killer who is working with a sweet girl to rescue survivors and scavenge supplies in a zombie ruled apocalyptic land. However, the shooter is on wheelchair, so in every level when someone runs to collect coins or food, you have to protect them from any incoming zombie.
iGun Zombie : FPS + Weaponary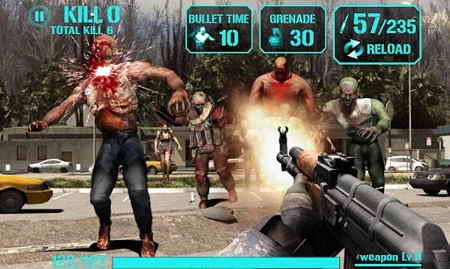 Destroy the zombies; this is what the game is all about. It gives you the facility to customize your guns to throw grenades and fire apart from bullets. While moving on the way, you can collect equipments to upgrade your weapons. If you love shooting, than you will love the game, which gives 150 action-filled stages and an arsenal of more than 20 realistic guns. Some of the firing weapons include AK47, M14EBR, Mini-Uzi, G18 pistol, M16A4, G3A4, RPD, M1911 etc. Just imagine the experience once you will shoot zombies with these guns, and that also with realistic functionalities.
Infected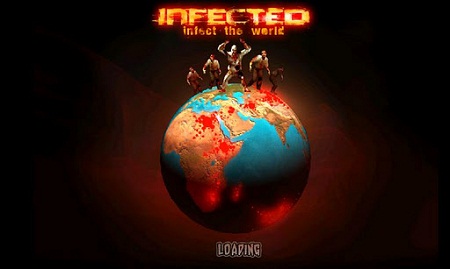 A strange virus infected all the people in New York and transformed them into violent insane zombies. Now, it is your job to clean city streets from these mad, flesh-eating creatures. You have to set defensive units in order to stop and kill the zombies that are trying hard to eat your delicious brain. You can use NYC cops, oil tankers, muggers and much more things in your defensive lay out. Remember, you have to be very fast because these zombies wait for nobody.
Samurai vs. Zombies Defense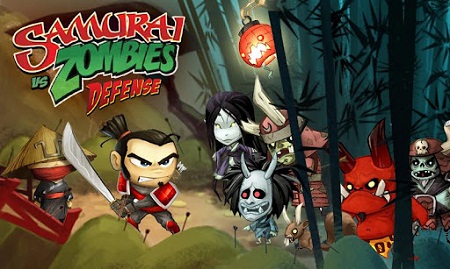 We were talking about zombie games in this list, but now let us add some Samurais. Model of this game puts you in the shoes of a samurai who has to defend his village against zombie attackers. You can upgrade the samurai, defense items and buy special items to be used in each level. Controls are very simple, hold the left side of the screen to go left and vice versa. Additional power up as well as ability to call support teams are placed at the bottom of screen and can be completed with a one touch.
Plants vs. Zombies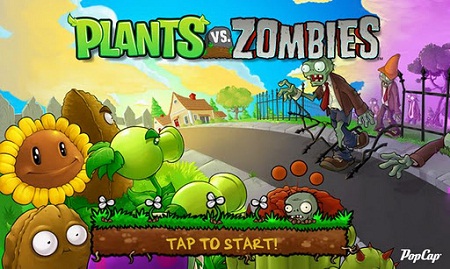 Zombies are on the move to eat your tasty flesh, only you can stop them by using peashooters, potato mines, cherry bombs to put them back where they belong-six feet under the ground. You can plant up to 49 types of killer plants against 26 types of zombies. An option referred as Zombatar allows you to create customized zombie and use it whenever you want. Apart from zombies, there are other obstacles such as setting sun, swimming pool and creeping fog, which adds more challenge to the game and makes it more interesting and addictive.
Zombie War

It is time to kill zombies. Are you ready? Let us start. Daniel is a soldier appointed to save the world from zombies. He is strong and knows everything about guns, knives, grenades and mines. Zombies are everywhere, in the jungle, on the road, abandoned villages and all the other places where you can think of. If you want to win, do not let Daniel die and make sure to kill all the zombies trying to escape.
Zombie Village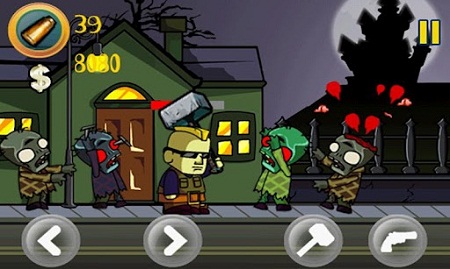 Save your village from Zombies, if you fail you will be like them. You are the only surviving citizen in the village who can deal with zombies who are roaming around in the village. Use stick, pistols and thunder guns to destroy the zombies. This is a simple game where you can play up to thirty levels. To change or to select a different weapon, you have to press keys from1 to 6.