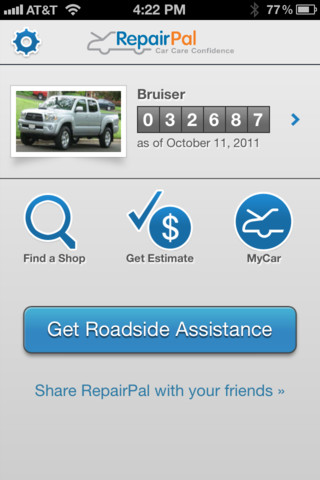 The iPhone sales in 2011 have been more than PC sales for the manufacturing giant, HP. That should speak about its popularity and little wonder that apps are being made for almost any activity that a person wishes to indulge in. Coming up are some amazing apps that make your driving experience a pleasurable and comfortable one. In fact, they make the whole car-ownership thing into a nice experience. Here are 7 top quality iPhone apps that any car owner should possess.
RepairPal: Auto Repair Expert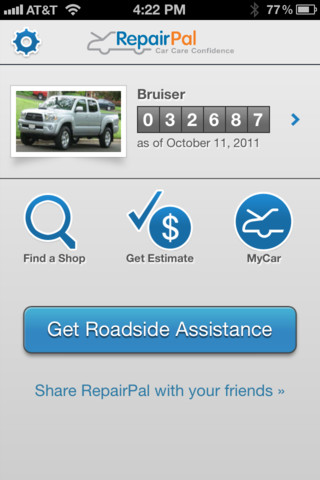 Many times we get stranded on the road with a car breakdown and do not have the slightest idea as to what we need to do. RepairPal comes to the rescue at such times. Apart from helping you find a good mechanic in the area, tracking your repair history and providing you one-touch access to assistance by the roadside, the app also advises you on the right price to be paid for the repairs. And the coverage is over the complete USA. Nothing better to provide you the much-needed peace of mind behind the wheel!
Download link:
Dynolicious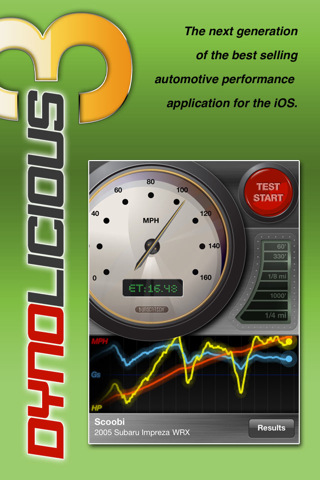 For the number-crunchers and stats-lovers out there, Dynolicious is sure to be delicious! The app is meant for all round measurements of the vital stats of your car. The app utilizes the iPhone's built-in accelerometer to measure your car's 0-60 acceleration, horsepower, quarter mile elapsed time, lateral G's and many other performance metrics. Thus, it gives you a good idea of the impact of recent vehicle-modifications and upgrades. The app is very accurate and supports both the US and international units of measurement. Post your stats on Facebook and impress your friends and family alike!
Download link:
Fuel Finder: Cheapest Gas in the US and Canada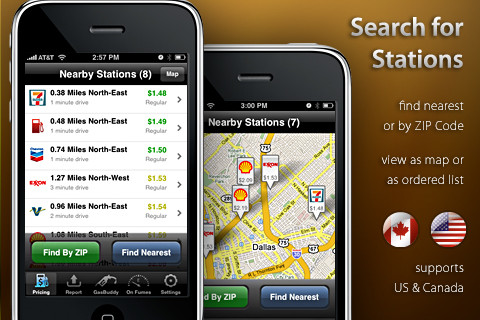 Compiled from the reports of millions of everyday-gas users, Fuel Finder is the most premium gas-price app available in the Apple store. Its price is well justified for, on an average, it will save you $300 on fuel every year. Being comprehensive, it guides you to the gas station that gives you best value for money – a very important thing because gas prices can vary as much as 20 percent a few blocks apart. Fuel Finder is also the most feature-rich app available and it presents the statistics in the most creative manner. No wonder that it was voted as the best gas-price app for the iPhones and iPads.
Download link:
AccuFuel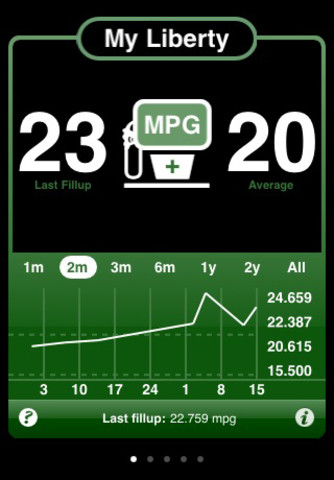 Worried about your SUV guzzling fuel? Wondering whether your engine efficiency has reduced? AccuFuel now provides you with the ability to track and monitor your vehicle's fuel efficiency in a fun way. Thus, you can observe how your driving habits or technology affect fuel consumption. In case you consider hypermiling, then this would be the app to have! Just by swiping across the screen, the app makes it possible to track multiple vehicles as well. The readings come in US as well as international units of measurement.
Download link:
Car Care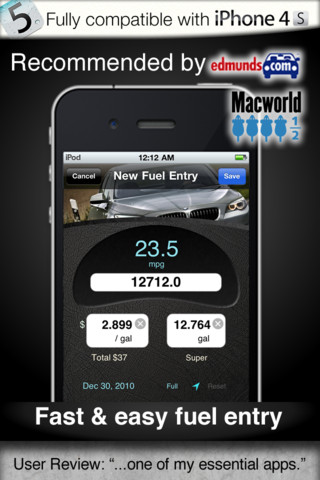 Taking fuel-economy tracking apps to a different level, Car Care offers a user-friendly and customizable interface which also helps to remind you about vehicle maintenance. These reminders help to keep the vehicle at its efficient best. It also helps to eliminate the clutter of paperwork when it comes to keeping track of the service entries. The app, thus, converts your iPhone into your mobile vehicle-data storage unit – a one-stop shop for all vehicle maintenance related queries. It also comes with the ability to import and export data.
Download link:
Carticipate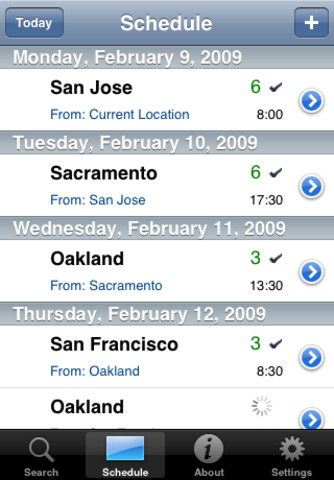 Car-participation or 'carticipation' is made possible by this innovative app that assists you to do car pooling with family and friends. All you need to do is to indicate the 'to' and 'from' of your destination along with the time. The app will help to co-ordinate and link up travel plans such that you are economically benefited and the world is ecologically benefited. The time-picker in the app reported a bug but that is getting resolved soon. The best part is that Carticipate is not the exclusive right of iPhone owners as it is available on Facebook as well.
Download link:
Park 'n Find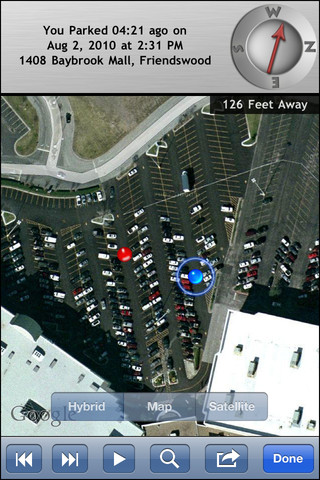 This app is meant only for the later generation of iPhones for its hardware requirements are a bit heavy. StapApp.com rates this as a 5/5 app which is a genius! The app makes finding your car in any parking lot or garage a breeze through its elaborate navigation and tracking via GPS. The interface is user-friendly and the options for data entry are practical and easy. Park 'n Find is a real find for the App store and should definitely be on any iPhone.
Download link: