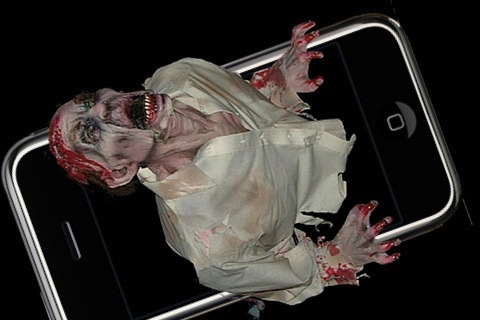 Whether you want to spook someone through scary faces, daunt someone through bloodcurdling, horrifying graphics, or unnerve your friends via creepy journeys, the Android Marketplace can always help you do that. At least, by the virtue of some really spine-tingling, fun-filled applications that snooze comfortably to kick your immersive voyage off. So if you were unhinged over which one to pick and which one to dump, we have got some help for you. Listed below are some amazingly frightening fun apps that won't only give a new introduction of your Android powered smartphone, but will also engross you in an immersive, enthralling journey. Take a look!
Zombie Defense Free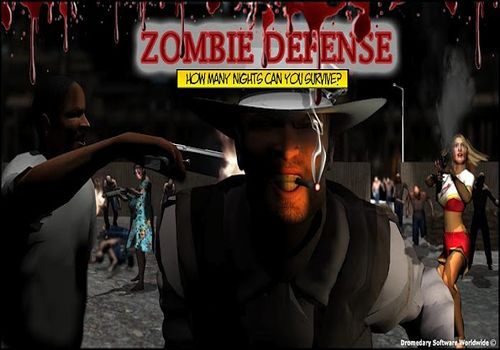 Integrated with spine-chilling graphics and scary backgrounds, Zombie Defense Free requires players to lead the struggle of four gritty Texans to endure the Zombie Apocalypse. The intimidating expedition features a swaggering Texas Cowboy 'Zed' who has been endowed with deadly weapons such as a 270 caliber deer hunting rifle. The struggle to survive has Candi, Toby and Oma as three other Texans who need to scavenge the wreckage of the town. Amazingly frightening yet fun, Zombie Defense literally jolts the senses as when the Sun goes down, the Horde awakens to prey.
Undead Swarm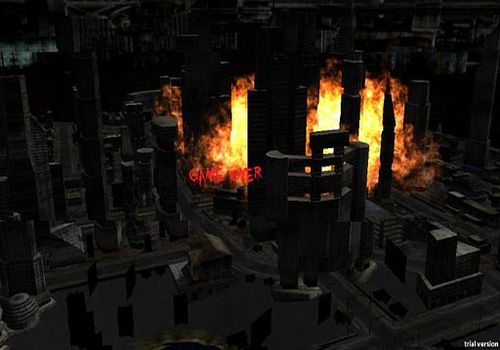 Designed to render realism with 3D shooting gameplay, Undead Swarm throws in a challenge to slay as many zombies as possible but during the night. Players are required to defend the city from furious zombie swarm and continue to be alive until the sunlight hits and clears the level. Thoroughly scary and spooky, the game integrates two additional weapons – a touch-activated land mine and a Molotov cocktail.
Night of the Living Dead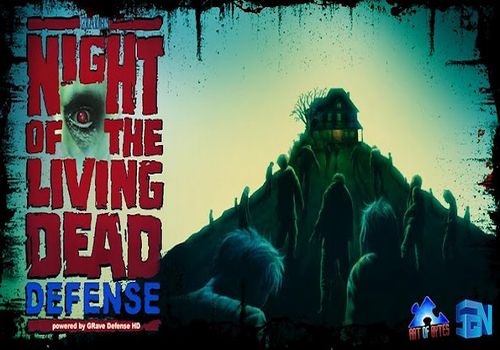 If you love slaughtering zombies or enjoy escaping through horrifying zombies, then Night of the Living Dead is just a perfect frightening app for your Android. Designed to provide gamers with a golden chance to save humanity, the game pits them against almost never-ending waves of the undead with 12 distinct upgradeable gunners as their backup. Integrated with remarkably challenging levels, Night of the Living Dead enlivens George Romero's cult classic horror flick.
Vampire Slayer Squad Lite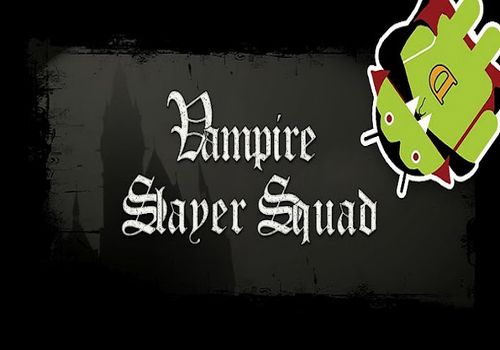 The turn-based strategy game not only renders players with a horde of bloodcurdling vampires, but also makes their expedition interesting through their slayer squad. In this highly absorbing Vampire Slayer Squad Lite, gamers need to battle through Dracula's castle in the Space Hulk inspired turn based strategy.
Ghost House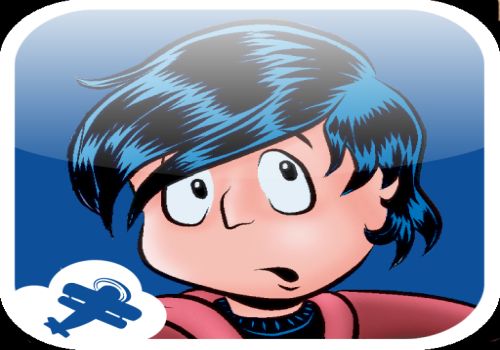 Another Android game that might just throw you off-balance with its immersive, daunting gameplay is Ghost House. The game gives an interesting journey of discovering the storytelling with Skyreader Media's interactive e-books. Featuring hidden surprises and professional sound and narration, Ghost House is an amazing way to keep those senses engrossed in three ways: Read to Me, Auto-read and Read Myself.
Scary's Ringtone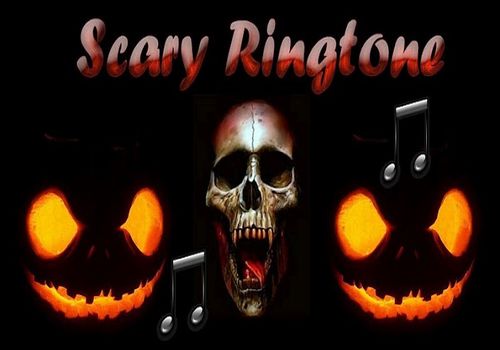 Scary concepts or ideas aficionados may even appreciate Scary's Ringtone App for their Android smartphone. Users can spook their friends or people around through 40 frightening sounds that can be used as notifications, ringtones or alarms. Perfect for Halloween ringtones, the app revamps the journey through indeed creepy sounds and fun teasing options.
Scary Prank App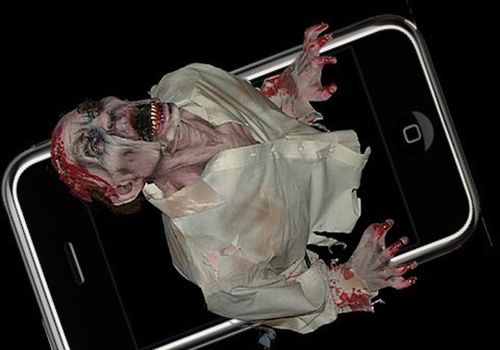 If you were searching for a way to make your friends' blood run cold, then Scary Prank App should be your perfect halt. The awesome fun-filled app integrates spooky images and heart-thumping sounds for Android. There's in fact a wide collection of frightening images and sounds to sift out from. So be it creating a daunting atmosphere, changing the mood into a deadliest one, or seeing everyone around completely unhinged, Scary Prank app lets you do just about everything.
Angry Birds Seasons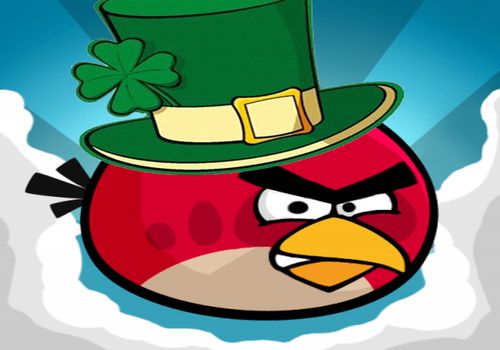 Alright, this one literally stands out from other spine-chilling apps for Android. But, thoroughly for the unlimited fun that it promises to render. Integrated with spectacularly eye-catchy, vibrant graphics and nature-like sounds, the Angry Birds Seasons offers players more than 85 new levels to play.However, the Seasons version has been released along with a Halloween theme, featuring dangling lanterns, pumpkins, spooky trees, frightening bats and a full moon. In the game, players will find nicely designed landscapes and a whole new level of fun.Consider a full HD Sony Ericsson mobile phone for an amazing 12MP smartphone.
Scary Halloween Live Wallpaper

Android smartphone users may even appreciate the Scary Halloween Live Wallpaper app that offers a terrifying scene from Halloween night. Perfect for those who enjoy getting horrifying reactions from people around, the mobile app is indeed a fear-provoking, fun-filled app to have.
Haunted Face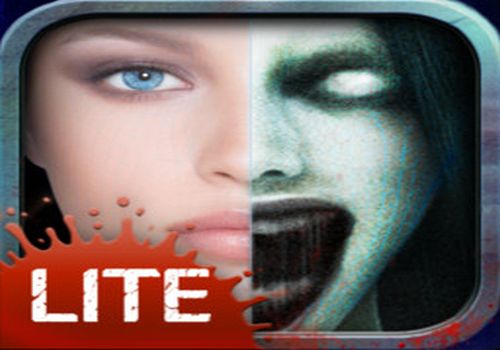 Last but definitely not the least, Haunted Face is an amazing, fun way to change your face into a bloodcurdling 3D animated ghost. Developed by the creators of ZombieBooth, the app not only makes any 2D image fully 3D, but also lets users make eerie noises. In fact, users can even share the scare with their friends on YouTube and Facebook.