Have you felt the need for a speech to text app lately? Maybe your job involves listening to important people or writing a lot. Typing is great, but speaking is easier. The following list of apps contains the best speech to text apps 2018. The list is not a countdown and it must be understood that each one of these has great features of their own.
These apps will make writing notes or speeches easier than ever. Their design is based on Artificial intelligence and hence, these apps grow smarter over time. They get accustomed to your voice and the words you normally use. Let's take a look at the list.
Best speech to text apps 2018:
Evernote:
Evernote has become a major player in the productivity apps category in recent years. It brings in the latest trends in the sector and is very versatile. The speech to text capability is another feather in its cap. It is not an inherent feature of Evernote and you will need a keyboard that converts speech to text, but it does have great note-taking features.
Also, as the app is web-based, these notes become instantly available on all other devices. Evernote provides maximum ease to its users and you will probably not be able to go back to another app after you have tried Evernote. It is available on all major platforms viz. Mac, iPhone, Windows, and Android. It is definitely one of the best speech to text apps 2018.
Google Keyboard: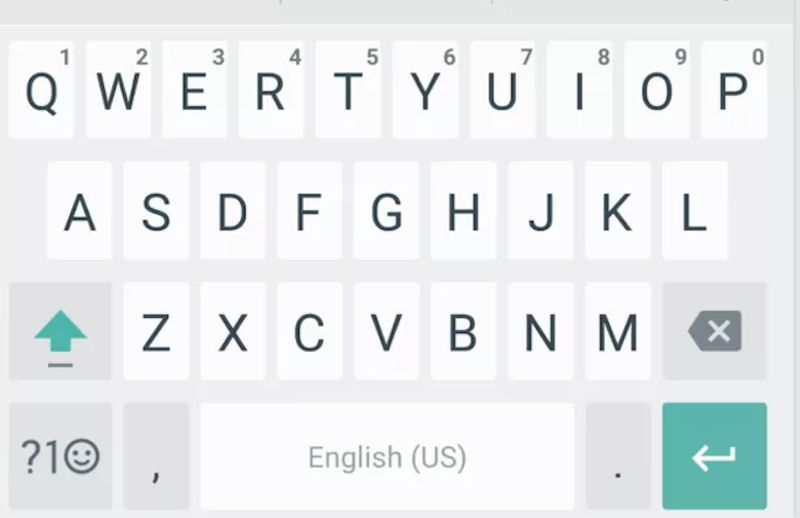 Google Keyboard or Gboard is a keyboard app designed for smartphones. It was released in the year 2016 for Android as well as iPhone. Since then, they have added extremely useful features to the app. Voice dictation comes naturally to Gboard and it works on android offline. This is a great feature for those who need a speech to text app but do not necessarily have internet access all the time.
At the time of its release, it supported over 100 languages. Over the months, this number has increased. This feature can be useful to those who work in foreign countries or with international teams. The app, however, may not give very accurate results when used on Android offline.
Speech notes – Speech to text: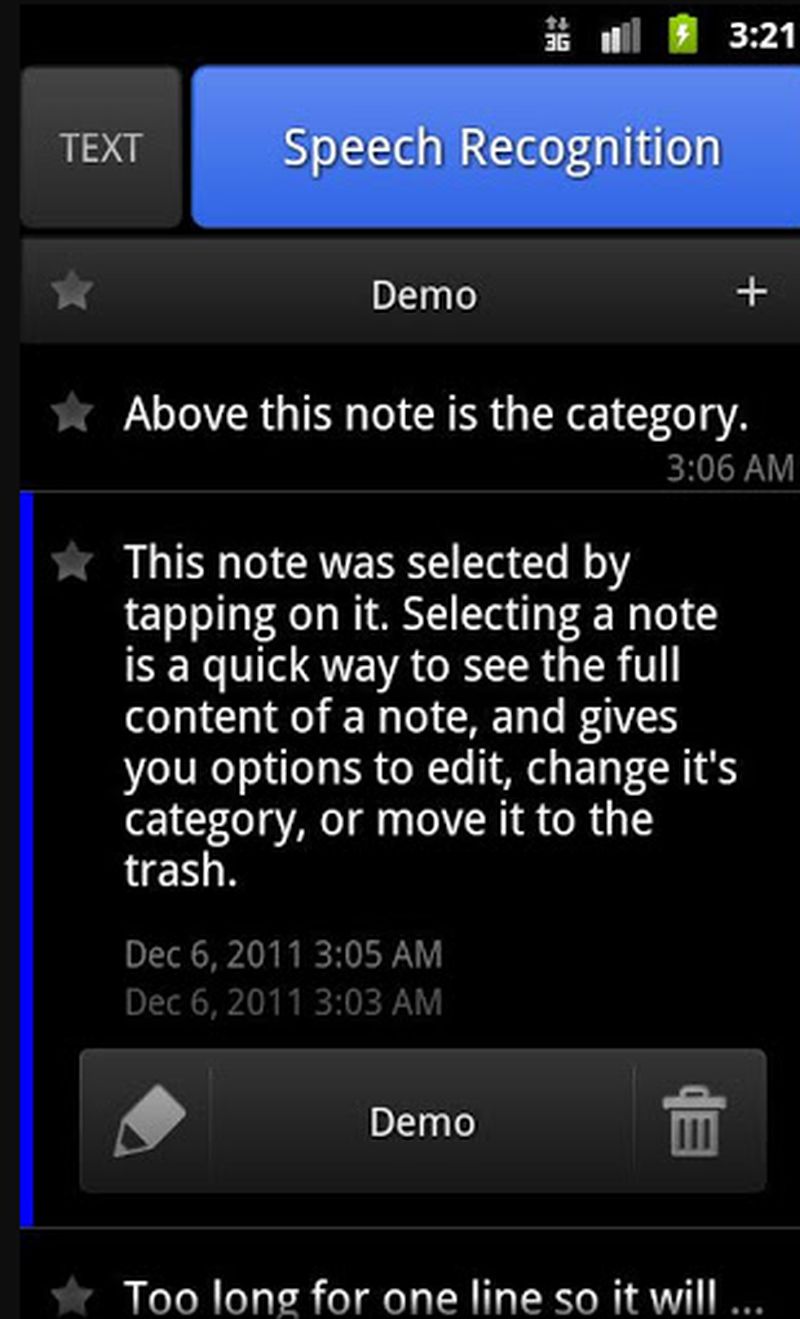 Image Source : appsapk.com
A very popular app in the speech to text arena, Speech notes is great at what it does. For voice recognition, it uses Google's voice engine. You can use it to dictate long notes. Similar to Gboard, the app is capable of functioning offline. For better results, the app recommends having internet and the necessary language packs.
These packs can be downloaded in-app for use. It also adds spaces, capitalization, and punctuation. The app does not stop even when taking longer breaks between sentences and auto saves notes after every word spoken. A cherry on the cake is it allows customization, enabling you to get a fresh look when you get bored of its current appearance.
Along with Android, it is available as a Google Chrome plug-in for PC. We found that this is one of the best speech to text apps 2018 outperforming even Dragon in some scenarios.
Dragon Mobile assistant:
This app is developed by Nuance that also pioneered the swiping keyboard feature. Dragon is the absolute king when it comes to speech to text applications for computers as well as smartphones. It is priced accordingly and is the most expensive app on this list. Boasting of a 99 percent accuracy rate, the Dragon is the best when it comes to voice recognition.
Dragon is available as an iPhone app as well as for Android. They have made significant improvements in the voice recognition capability lately, improving web searches and notes taken in general. It also has voiceprint feature that, if you prefer, allows only you to access your device and the application.
Call recording by NoNotes:
This app, though a speech to text app, serves an entirely different section. It allows the user to record calls that can be later transcribed into text. The first 20 minutes of every month is free to record. However, if you wish to get these calls transcribed or record more than 20 minutes every month, you have to buy the paid version. It is available as an iPhone app.
Conclusion:
The speech to text arena has picked up lately with innovators bringing in new features every month. Apps on this list are some of the best speech to text apps 2018. These apps serve different purposes but each of them has a plethora of useful features that can make the life of users easier.
They enable you to become adept at using speech to text and utilize this amazing feature for all your dictation needs. True that there are plenty of other apps too that serve the same purpose, the above-mentioned ones are a few of the best. So, if you are intending to get one of the best speech to text apps 2018, ensure that you get access to some of these apps for a great user experience.