We watch out favorite shows and listen to music on our phones. Music these days can be downloaded or streamed easily. Having a great phone which has great sound provides an unbeatable listening experience. Audio quality is not the first thing when you buy a phone, and OS or camera quality is usually the priority. But when it comes to using the phone, you do watch videos or movies and listen to music and the sound coming from the speaker makes a huge difference to the entire experience. Check out these best smartphones for music, for audiophiles and music lovers. Funk, blues, classical or rock, these phones promise to get you grooving.
Best smartphones for music 
LG V40 ThinQ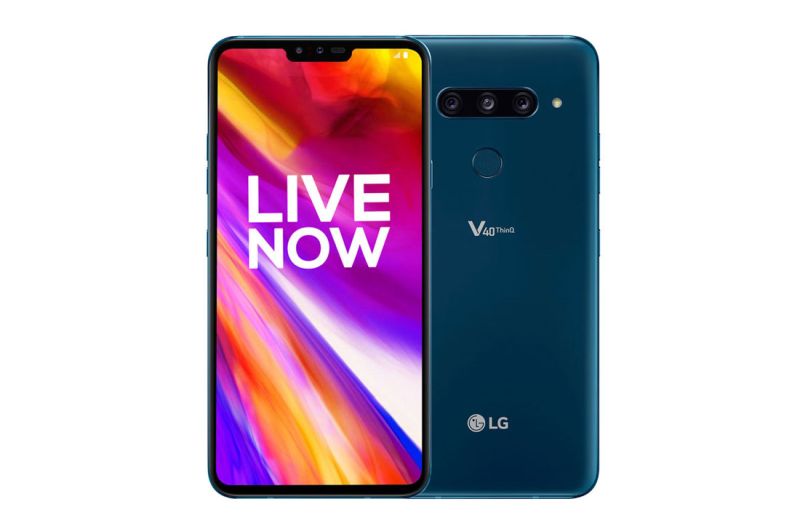 High end headphones and earphones are not enough if you don't have a phone which cannot catch the subtle innuendos of music. A smartphone which has been made keeping in mind the sound quality is the LG V0 ThinQ. It gives a great wired listening experience due to the quad DAC. This feature produces the awesome sound from the digital sound files into your earphone/headphone. The best smartphones for music have high audio quality, just like this one.
Razer Phone 2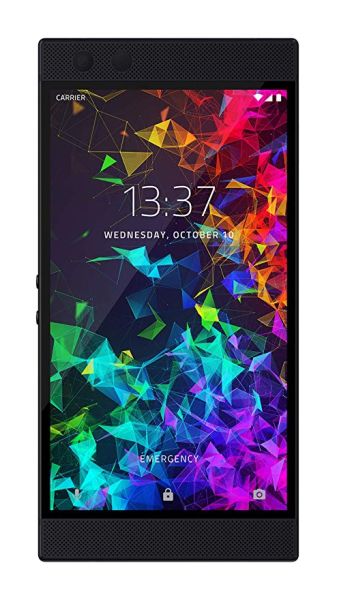 The Razer phone is not as well known as other phones on the market. But the company is gaining interest among buyers for its excellent sound quality. The phone reduces distortion in signal and increases the dynamic sound. Music emanating from the phone sounds great even without earphones. You can enjoy listening to your kind of music right off the speakers of the phone or the B&O earphones which accompany the phone. It offers wireless listening, especially while watching videos without earphones as its speakers are front-facing.  It supports almost all Bluetooth codec, aptX HD as well as LDAC. This phone is thus one of the best smartphones for music in 2019. 
Google Pixel 2XL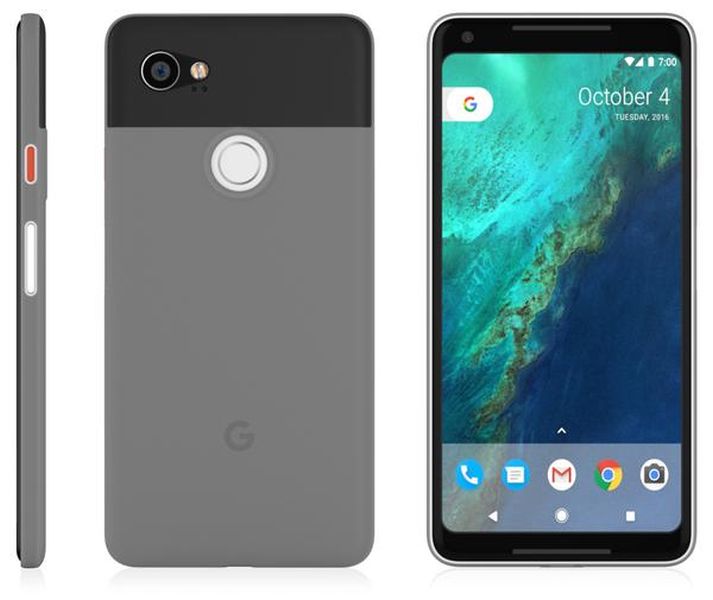 Image Source : cdn.shopify.com
Google Pixel 2XL has many features which make it a good choice for playing music. Not only is this phone good for listening to music, but you can use it to compose your own tunes too. It has software optimization as well. Google Pixel 2XL is known as one of the high audio quality best smartphones for music in 2019 for its exquisite front speakers which have amazing sound clarity.
The noise reduction feature is great for superior audio recordings, and the 3 mics are more than helpful. The smarphone supports AptX HD audio codecs, Qualcomm AptX, Bluetooth 5.0 and Wireless HD audio with the LDAC feature. The phone uses USB Type-C port in place of 3.5 audio jack but as an adaptor is provided with the phone, this presents no problem.
U12 Plus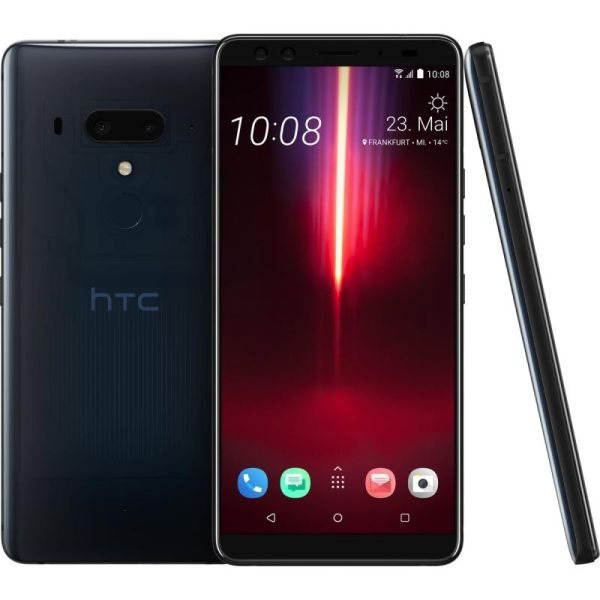 Image Source : csmobiles.com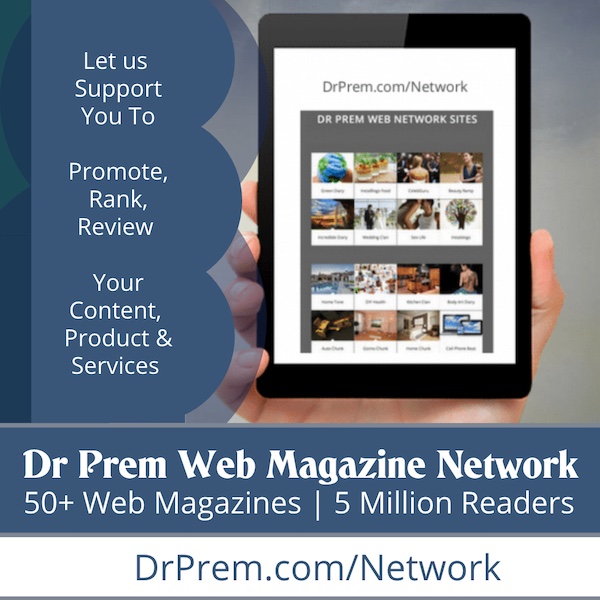 An offering from the Taiwanese company  HTC , it follows the trend of excellent music capabilities offered by HTC flagship phones. The U12 Plus is packed with HTC BoomSound Hi-Fi speakers. There are several devices from HTC which have great sound and the U12 Plus is no exception. In fact, the company claims that the BoomSound is the best offering from the company in terms of sound, as it offers the clearest audio.
This, and the USonic earbuds (included with the phone), have the Active Noise Cancellation feature which works automatically. This could be one of the best smartphones for music in 2019  for wired music listening experience. Most people listen to music from their phones through buds, so these U-Sonic earbuds monitor the environmental sounds all the time, adjusting the sound continuously which compensates for disturbances and new noises.
Through Bluetooth also you get high quality audio as it has 32 bit high-res wireless audio.
LG G7 ThinQ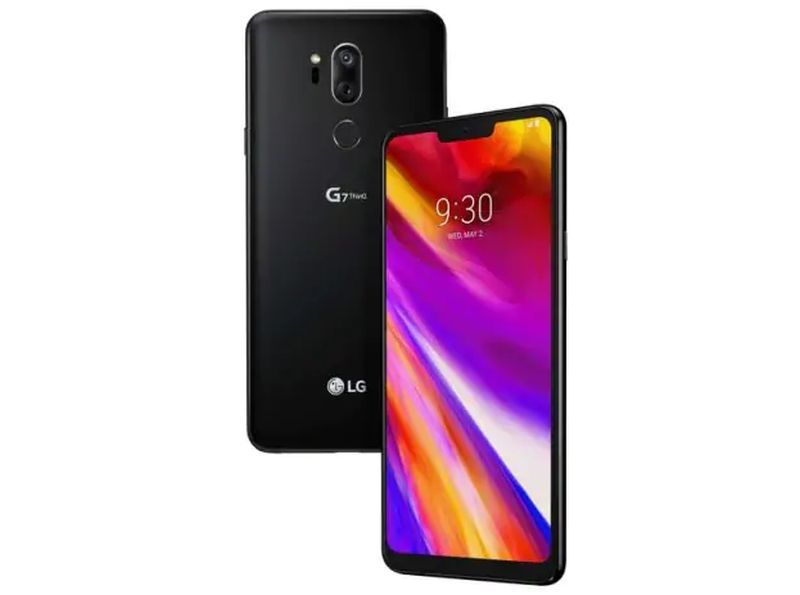 Image Source : i.gadgets360cdn.com
LG has been developing their phones to excel on all fronts. The G7 has much better music specs, such as better Boombox speakers, 39% enhanced bass as well as 39% bigger speakers. The DAC or Digital to Analog Converter which is 32 Bit Hi-Fi Quad, provides stellar sound through wired headphones.
The bigger speakers provide louder sounds and boosts the smallest sounds so you can clearly hear all the instruments. The Super Far-Field Voice Recognition, FFVR improves the voice recognition and picks up the commands clearly, even in the noisiest environments.
Noise Filter minimizes wind noise, an extremely useful feature while recording videos. The best feature is probably the DTS-X Virtual Surround Sound, providing users with a deep 3D audio stereo experience. The Receiver as Mic or RAM can improve sound quality even more by combining analog mics with the smartphones receiver.
This is one of the best smartphones for music due to the high audio quality offered for recordings, including the capability to record over another audio tracks. Even video recording is better due to the high AOP microphones which records high quality sound.
Xiaomi Redmi K20 and K20 Pro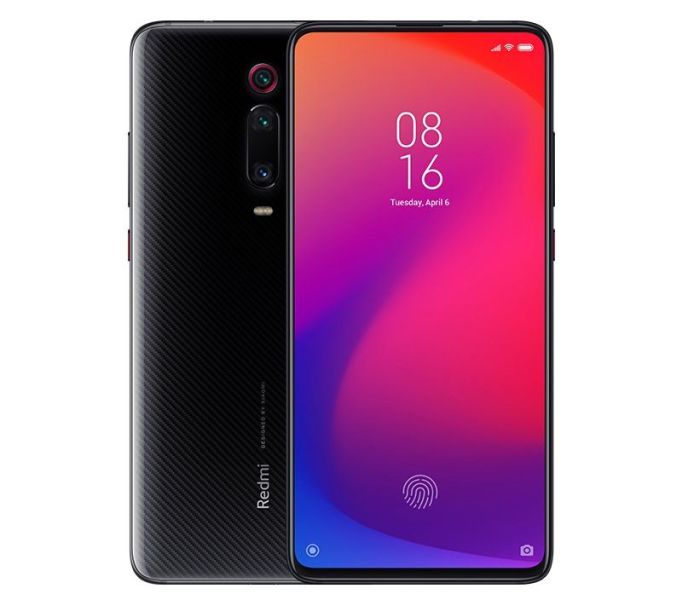 Redmi K20 and the K20 Pro, the latest smartphones from Xiaomi are reasonably priced mid-range phones with awesome specs. The standout feature is the 3.5 mm headphone jack, which these days are rare on modern phones. What makes it one of the best smartphones for music, is the independent audio amplifier which supports high impedance headphones with impedance to 600 ohms. Stereo speakers are lacking in this phone but it makes up for this with the Smart PA offering enhanced audio quality. Pair these with the 3.5 mm headphone to get the advantage of the HiFi DAC supporting 24 bit, 192 KHz audio playback.
Apple iPhone X/Xs/Xs Max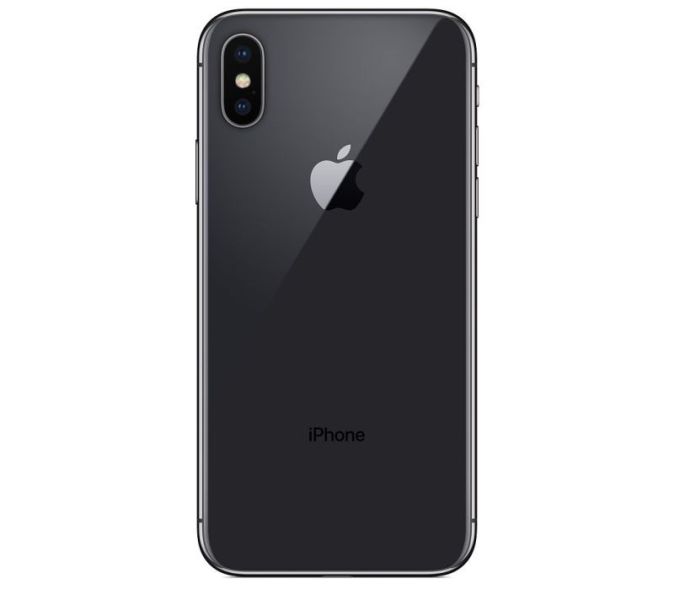 Apple's iPhone X is perhaps one of the best phones now. It has full-screen display, Face ID, dual camera et al. It's a great phone for music as well, maybe one of the best smartphones for music with Dolby sound. It supports Dolby Digital, Dolby Digital Plus, Linear PCM, Apple Lossless and FLAC.  This gives you sound which enhances the whole listening and viewing experience, just as though you were sitting in the best theatre.
The Apple iPhone X sounds incredible with the Airpods, as Apple's earphones are called. These are W1 Wireless headphones and chip-enabled, based on Bluetooth 4.1 tech. It has dual stereo speakers too. You also get in-box great quality earphones with Lightning connectors, which sound good, with clear audio even without 3.5 mm headphone jack. And you can listen non-stop for 60 hours on one single battery charge.
Sony Xperia Z3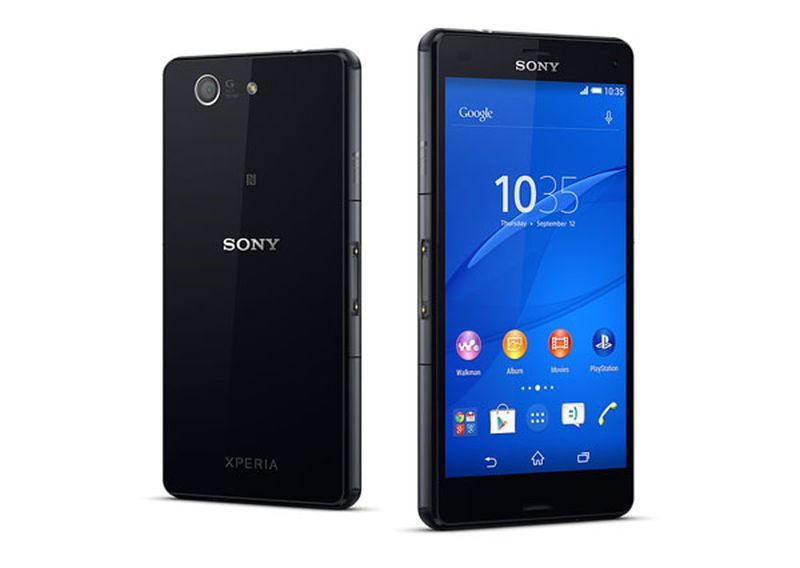 Image Source : cdn.techjuice.pk
If you like to listen to music without headphones or earphones, then you'd like the Xloud technology of the phone. The tech allows you to turn on the music really loud without fear of it cracking in high volume through the speakers. The Walkman app and other features which have been enhanced provide keen listening even in noisy environments such as a train or bus, through its headphones. The bass and stereo effect is amazing.
Sony has always been the pioneer in sound technology, and this phone is a good legacy phone. It has Sony 3D Surround Sound Tech, VPT, Audio+, DSEE HX or Digital Sound Enhancement Engine etc. The MDR-NC31EM headset provides noise cancellation with an enviable build and design. With all these features, this phone is certainly one of the best smartphones for music this year.
iPhone 8 Plus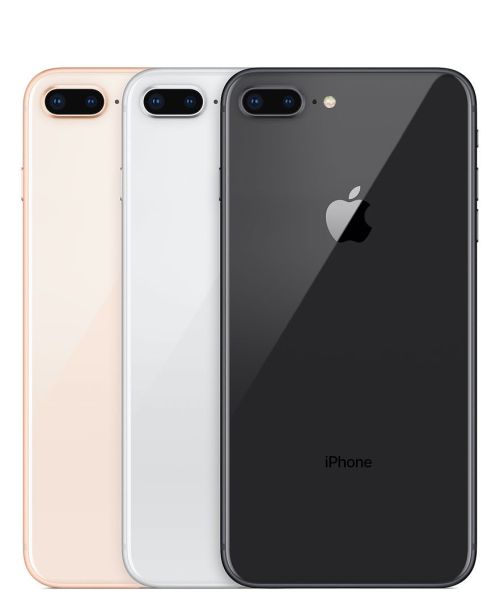 Apple iPhone 8 Plus has a design which is quite similar to the preceding models. It has dual stereo speaker which gives the rich, loud sound experience. The company says that the redesigned stereos provide 25% louder sound experience, as well as deeper bass. There is no headphone jack inbuilt into the phone, but the company gives an adapter in-box with the phone. Like the Apple X, the phone can play upto 60 hours wireless on single charge of battery.
Apple Loseless Protected AAC, Audible, and as it has Dolby Digital and Digital Plus, it is one of the best smartphones for music with Dolby Digital. 
Google Pixel 3XL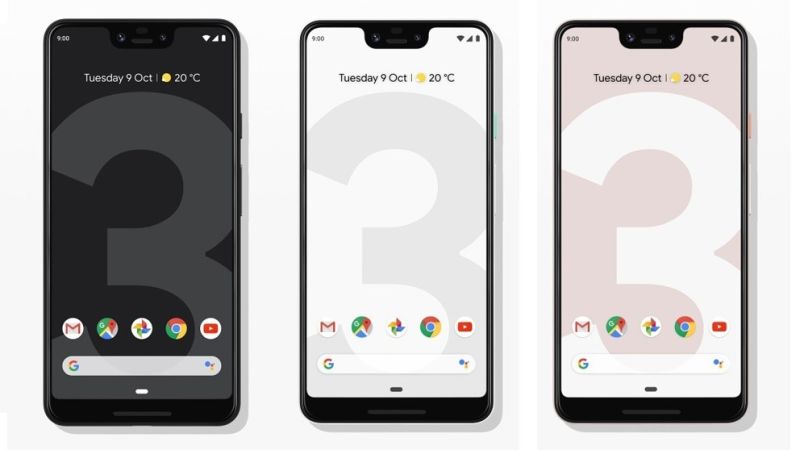 Image Source : azcd.harveynorman.com.au
Google Pixel 3XL is the Android phone with a smooth, hassle-free software experience. Not only that this phone has very good music capabilities. Front stereo speakers permit the generation of loud , rich, extremely clear audio output, especially vocals. There USB Type-C port as well as USB Type C pixel buds. The Google Pixel XL has 3 mics, ensuring precise, clear audio recordings as well as videos. Bluetooth 5.0+LE, LDAC, AptX HD Qualcomm AptX audio codecs are supported. Pair these with hi-fi wireless headphones to get the best listening experience.
Besides, the noise suppression feature is pretty smooth too, as it lets you record audio without any sounds of traffic and other environmental sounds. Noise suppression works well during calls too. Google's Pixel 3XL seems like a phone you should check out if you're an audiophile or love listening to clear-toned music with seamless sound quality, as it is certainly qualified to be one of the best smartphones for music for 2019.
Vivo X5 PRO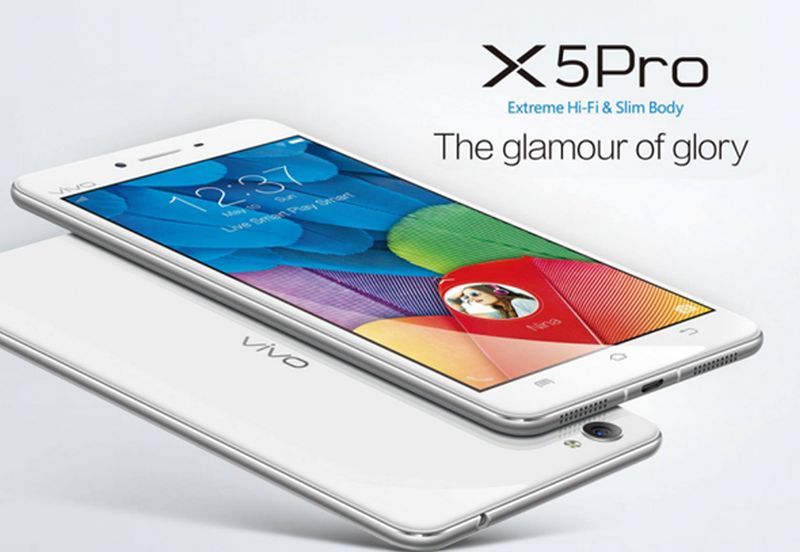 The Vivo X5 PRO is for those who love music or audiophiles. The phone gives deep sounds and high pitches and is packed with DAC AK4375 chip. Vivo X5 PRO looks stunning too, with a thin and sleek, stylish frame. It looks ultramodern and classy. Those who love a good looking phone as well as music, the Vivo X5 PRO can fulfill all their expectations.
Lenovo Phab 2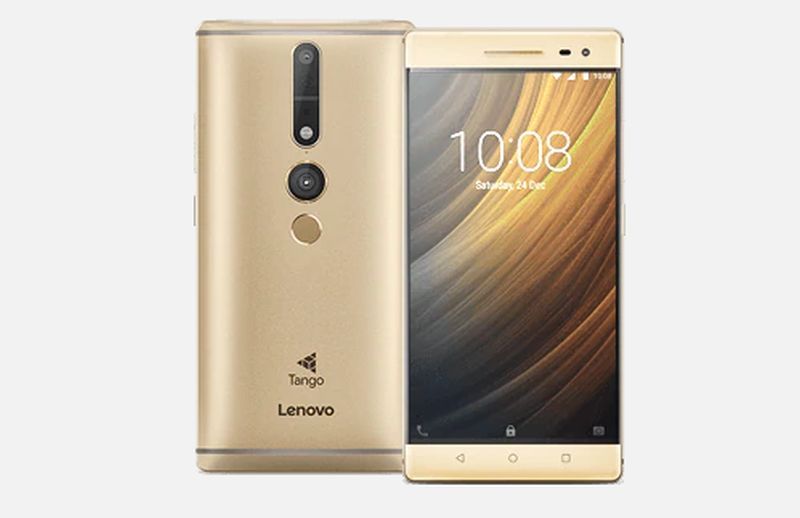 The phone is in the form of a Phablet, and is usually known because it was the first device to support Google's AR tech. it has amazing capabilities overall, including audio specifications. The Dolby Atmos audio tech is used for playback and Dolby Audio Capture for recording audio. Dolby Atmos equalizer has several options to listen to music, including music, game, movie, voice etc. Two slots for personalizing your music has been included so that you can adjust the levels as much as you want. Each of the slots have sliders and smart equalizer which automatically adjust themselves if the volume is too high, so that there is no clipping or cracking of sound.
Noise cancellation and three microphones make listening to music and recording easy and pleasant. The 3.5mm jack enables wired playback via Bluetooth or you can enjoy music through the bottom fitted loudspeaker.
The best sound comes out of it when it is plugged in an external amplifier, so this phone can be good for you if you like to connect your phone to your speakers.
Samsung S10/10+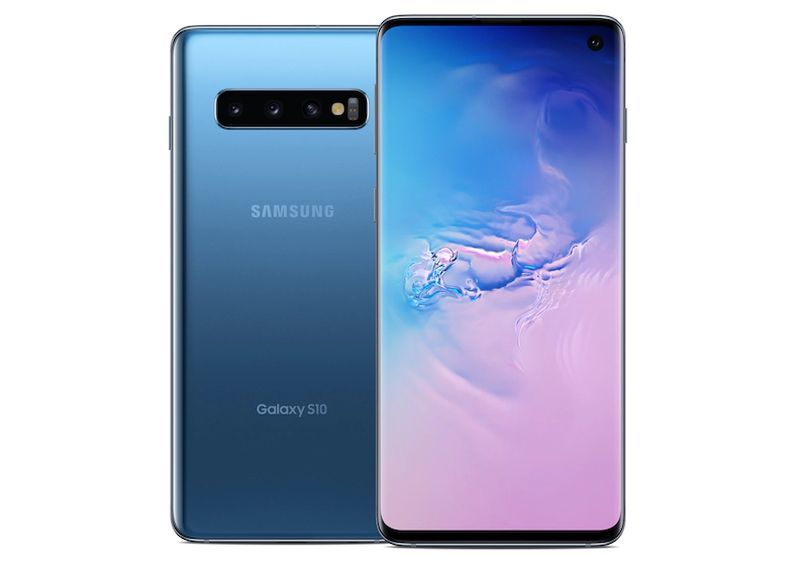 Samsung has really upped its game with the Samsung S10/10+ audio quality. The sound quality would make any audiophile happy. The phones have dedicated audio DAC with Dolby Atmos Audio delivering an astounding listening experience. These features are perfect for audiophiles to listen to all genres of music. Classical music, rock, pop, jazz – whatever be your particular form of music, this phone will not disappoint you at all.
Stereo speakers at the front, 3.5mm headphone jack allow for both wired and wireless listening experience, which is truly mindblowing. This is one of the best smartphones for music out there and as it looks gorgeous, you'd love to show it off too. The Quad HD + res as well as the HDR10 ensures great display.
Apple iPhone 7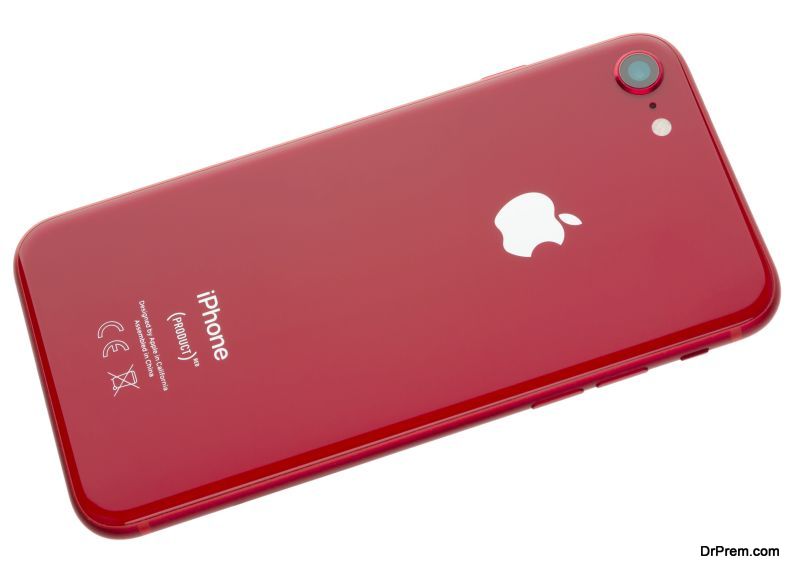 Apple devices have an appeal of their own which has made them popular for so long. The display and the audio performance of Apple phones are superb. As with all its phones, Apple's iPhone too has Cirrus logic for the audio circuits and each 338S00105 audio codec can handle the AD/DA conversion easily, without compromising on quality.
There are separate amplifiers for the external speakers and headphones as well as earphones. The volume is more than the preceding model too. Take advantage of the stereo sound of iPhone 7 through the speakers located at both the top and bottom of the device, for better clarity and volume.
Use the earpods with lightning connector or use the Airpods to get the richest sound experience.
Audio quality is not the aspect of smartphones we pay attention to. But seeing as we use the phone for videos, gaming and listening to music, the phones' audio quality does matter a lot, as it could make or mar your listening experience. The phones listed above have great audio for music aficionados and audiophiles and all us ordinary mortals as well!